This is a story written by Kaitlyn Japikse. Kaitlyn is a board member and distribution advocate who has been with The Cloth Option since it was started.
"Matt flips through the last few diapers left until next payday: "one, two, three, four, five, six." With just over a week left until that check comes, he knows that's not nearly enough to keep baby Mia clean and dry.
Brianna stops at a grocery store after a late shift at work. Even the small, generic package is more expensive than last week. She's hungry, but the baby needs diapers. Her SNAP and WIC benefits have already run out, and now she faces a difficult choice.
One in three US parents faces the same troubling scenarios that Matt and Brianna experienced. With zero government assistance programs to provide diapers and keep babies clean and dry, caregivers and their babies are suffering.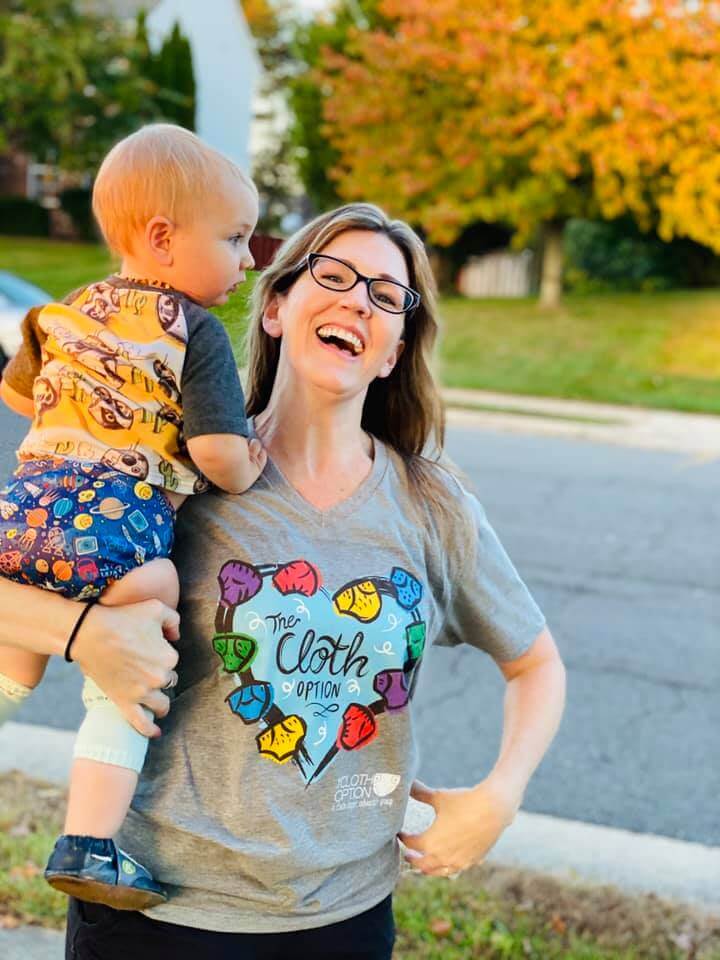 The Cloth Option (TCO) was founded in 2018 to address this widespread issue. Volunteer Advocates around the country package loaned "starter kits" of cloth diapers to distribute to families facing diaper need. In addition to the tangible support, advocates provide introductory information on how to use the diapers, for folks at any cloth diaper knowledge level. Cloth diapers grow with the baby and families are able to keep the diapers for as long as they need. At every step, advocates are just an email or message away to provide education and support, so folks can be successful in using their diapers.
Due to a large network of advocates, many families are able to meet locally to obtain diapers. Families outside of that range can have diapers shipped to them at no charge. At around $10 per package, the organization pays an average of $1,500 per month to ship diapers to recipients. This cost adds up quickly for an all-volunteer-run organization.
Fortunately, Bonfire has helped immensely in covering these costs. Because the company uses a "drop shipping" model to sell their apparel, TCO has no upfront costs, and Bonfire only prints and ships what they sell. This model is much more sustainable and isn't as wasteful as other product fulfillment models that require you to pay for everything upfront.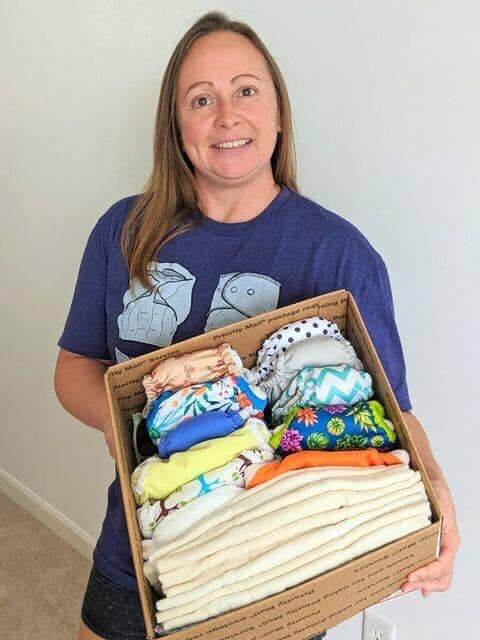 With four campaigns running since 2019, Bonfire has helped The Cloth Option ship diapers to over 170 families, providing endless clean diapers for at least as many babies. To keep their merch designs fresh and to get their community involved, TCO runs bi-annual design contests.
Bonfire makes it easy to upload these designs onto reusable tote bags, infant bodysuits, and t-shirts for children and adults. Once that's finished, the organization markets the campaign, and everything else is taken care of! Not only is it a great way to spread the word about the cause, but families also benefit from Bonfire's financial support of TCO."
At the time of writing this story, The Cloth Option had raised almost $2,000 from their Bonfire Campaigns.