Vintage Pug Senior Sanctuary is a nonprofit organization dedicated to the rescue, retirement, and hospice care of unwanted or abandoned senior pugs.
Here is their story, written by Vintage Pug Senior Sanctuary co-founder, Melissa McCartney.
"We run a hospice sanctuary for unwanted or abandoned senior pugs and pug mixes. Oftentimes these sweet seniors come to us with special needs and require extensive medical care to help them get comfortable. We strive to be a forever home to allow seniors – often in their final days – a place to retire in peace and know love and kindness for however much time they have remaining.
Hospice care is an often overlooked aspect of the pet rescue field, but it is rewarding and necessary and we love being able to help dogs find dignity and respect and love in their final days.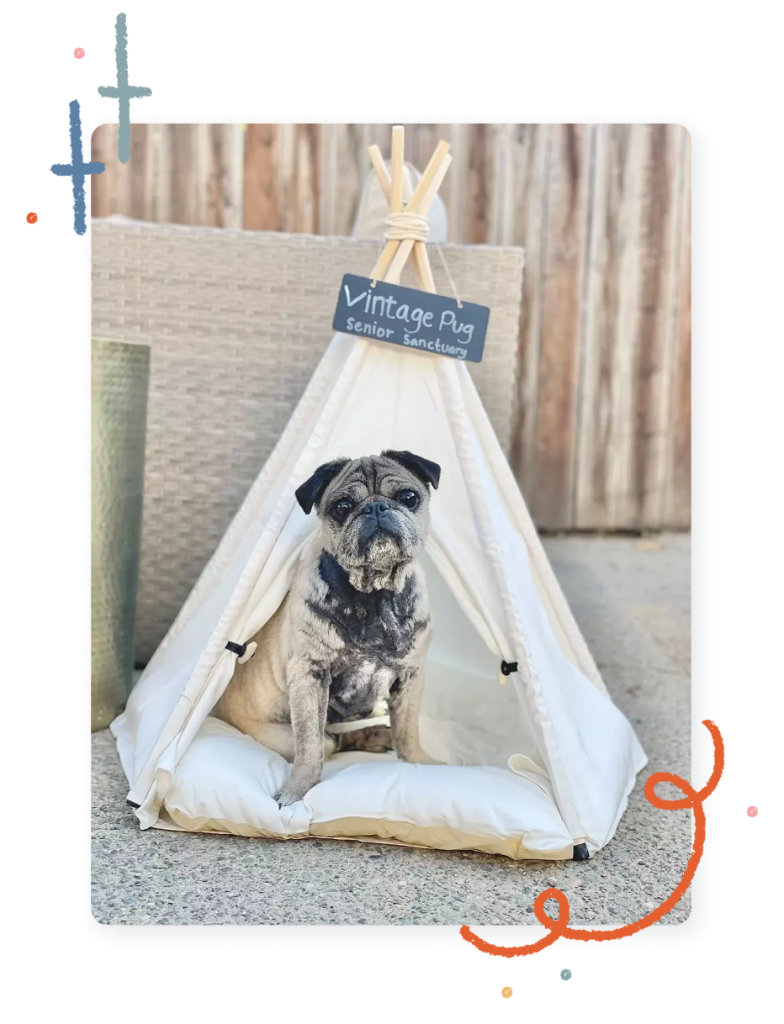 Our shirt designs feature one of our special rescues, Lemon and were designed to raise awareness for the joys of adopting a senior dog, while also helping us raise funds to cover our veterinary and medication costs.
Lemon was rescued by us in very poor condition, but with love and attention – and top-notch veterinary care – she is thriving in her old age. Lemon is our spokes pup for why adopting a senior is so rewarding. Living la Vida Lemon is a reminder that life is better with an adopted senior dog, and that even a pup in really poor shape can be a dog who thrives with TLC."
You can follow along with these Vintage Pugs on Instagram and TikTok, and don't forget to support the Vintage Pug Senior Sanctuary Bonfire Store.
---
At the time of writing this story, Vintage Pug Senior Sanctuary merch has raised over $600 for the care of unwanted or abandoned senior pugs.