A story written by Ashley Brooke, a beauty and lifestyle blogger.
"Over the holidays, my husband Ryan and I visited our local food bank (Second Harvest, which is under the national Feeding America umbrella) and were absolutely blown away by how they are supporting hundreds of thousands of families in central Florida. The need here and everywhere is so great and truly greater than either Ryan or I realized.
After our visit in December our eyes were wide open to the tremendous need, and then COVID hit. Our local food bank typically receives 35 new food requests each week, and during the first shutdowns that number soared to an unbelievable 1,300+ new applicants per week. Those numbers are really hard to wrap your mind around, and they're just in Central Florida alone.
Plain and simple, our neighbors are in need.
So a few months ago I contacted one of my best friends, Jessa Bray (who also did my logo!) to see if she would be interested in helping me design a handful of fun t-shirts and sweatshirts that we could sell for charity. She hopped at the chance and we started our design process!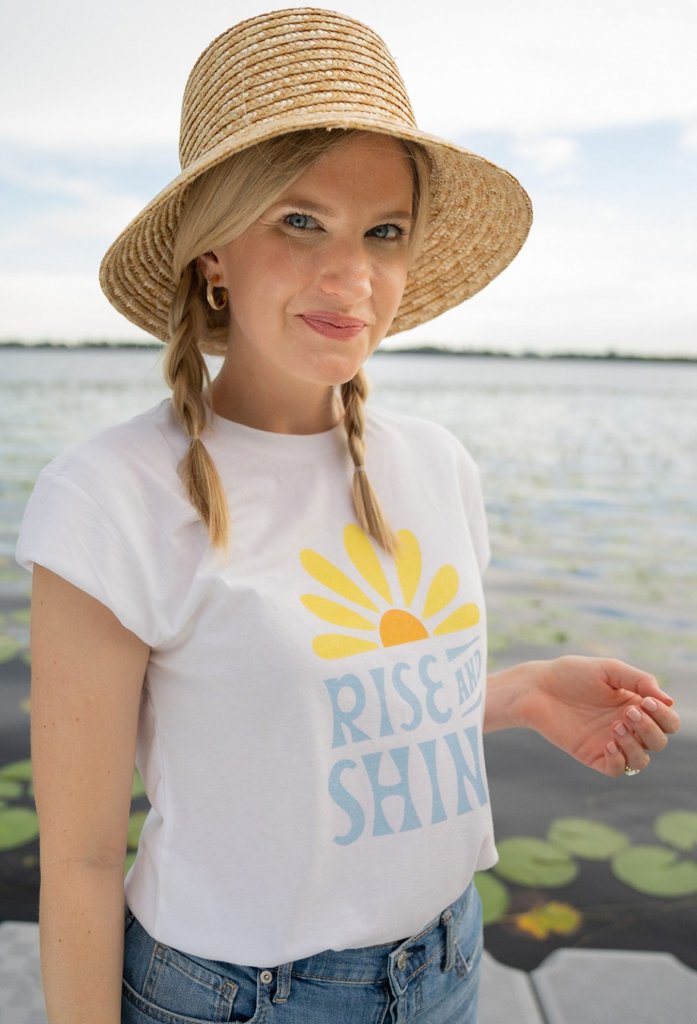 We wanted them to have ALL the vintage and optimist vibes with as many daisies and rainbows as possible! And truthfully, she nailed it. I now LIVE in these happy t-shirts – they are so cozy and soft, and filled with hope.
There are so many important causes to support, especially right now, but love really does start with a full belly. Hopefully, these t-shirts will be something fun to put in your closet and also a chance to help feed America."
Serving looks that will serve meals!
100% of proceeds to Feeding America. #servinglooksformeals