In 2016, Brutus was a stray American Bully found with three gunshot wounds to the head. He was rescued by Second Chance Rescue NYC who funded his life-saving surgery and rehabilitation. He spent 6 months in foster care, where he recuperated from heartworm and malnutrition, in addition to his wounds. Without this rescue and their efforts, Brutus would have never survived to live his very best life today.
Bru found his way to his forever home with Ellie and Patrick Murphy. Today, he is most often found under his favorite blanket on the couch and snuggling with his mom, dad, and baby sister. This is a life that Bru could have never imagined before. His mom, Ellie, runs his Instagram @littleboybru which now has over 40k followers to advocate for bully rescues and teach people what it means to raise these maligned breeds in a family setting responsibly.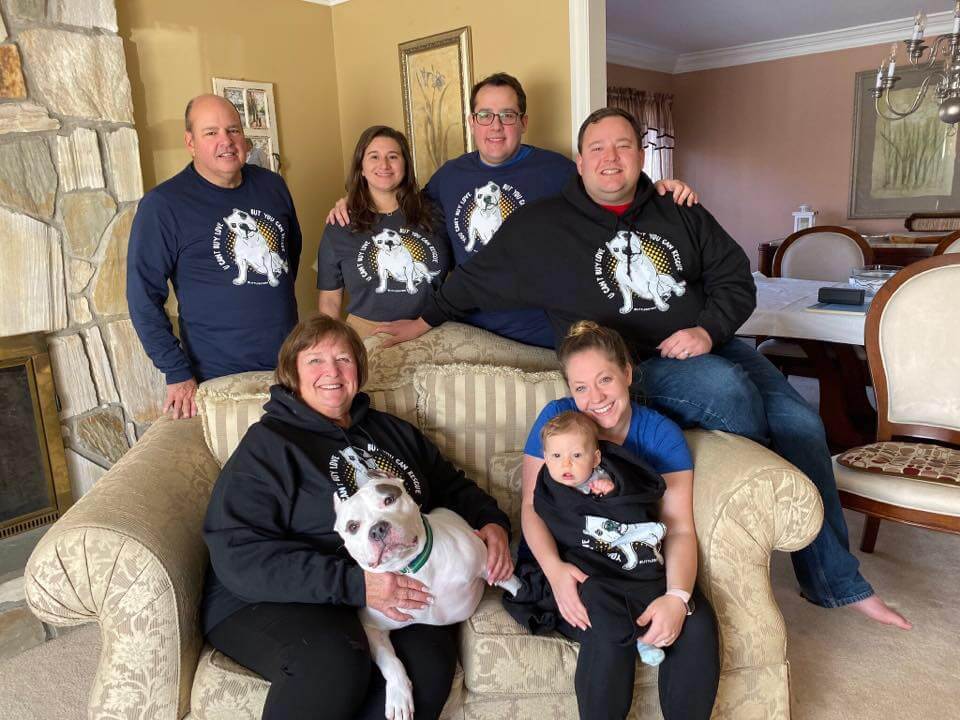 Ellie created her Bonfire campaign as a "thank you" to Second Chance Rescue NYC for saving Brutus's life and to raise money so that they can rescue more dogs like him. Second Chance Rescue NYC's mission is to reduce animal overpopulation in shelters, rescue and rehabilitate critically injured and neglected animals, and connect the community to services that enable animals to remain in their homes.