Ian Stearns started A Production Company because he believes in something different. He says that "for too long producers have lowered the bottom line onto the shoulders of artists." He believes that a fair wage is central to giving artists the opportunity to succeed and create the next movement in American art.
"I want more art in more people's lives."

Ian Stearns, Producer and Founder of A Production Company.
Ian thinks that making art more accessible to people starts with reimagining, not just how theatre is made, but how it is financed, how the art is valued, and how the artists are valued.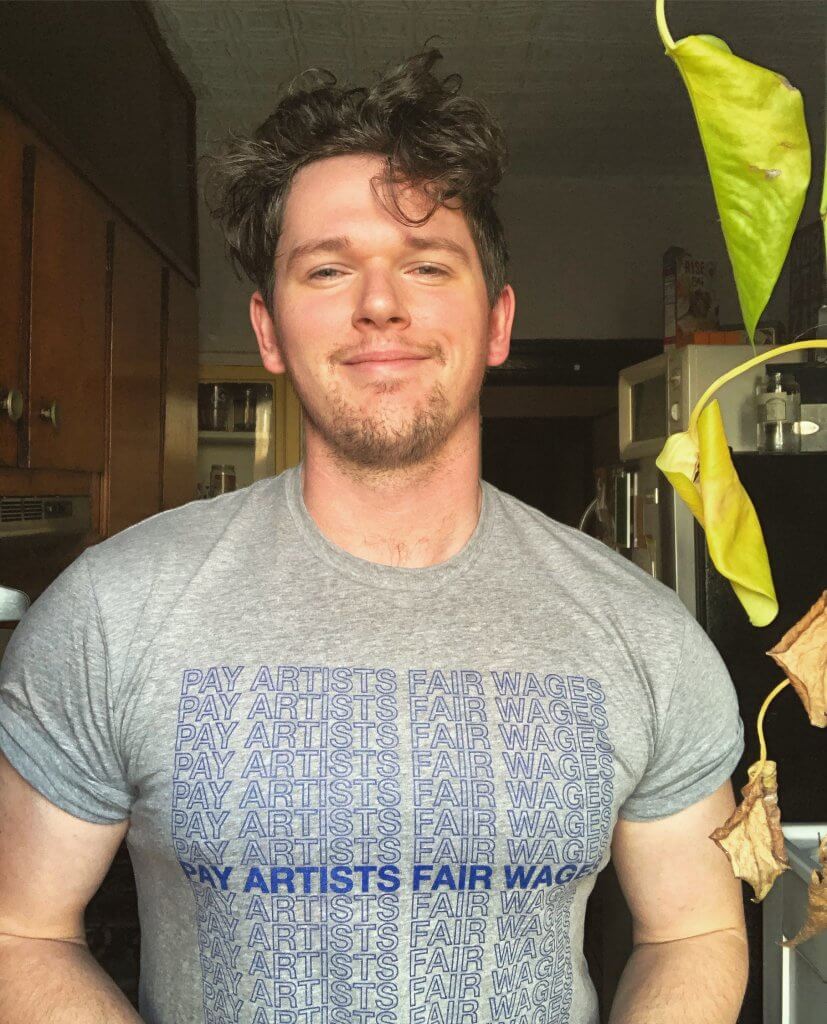 A Production Company was founded out of the belief that there needs to be a new way to produce. They focus on creating work that gives an equal voice to all, while emphasizing social and economic equity.
They believe in paying artists fair wages because you can't pay rent in exposure. They believe in making an American theatre as diverse as American stories.
A Production Company created merch on Bonfire to help spread their beliefs and vision for their brand. Their apparel boldly cries to pay artists fair wages. They also have a line of products with the phrase You Can't Pay Rent In Exposure on them. Ian's hope is to use these custom products to help draw attention to the need for artists to be paid fairly.