Intermountain Bird Observatory is an academic research unit of Boise State University. Their focus is on impacting human lives and contributing to conservation through research, education, and outreach.
Each September, a group of Ketchum, Idaho kids have the opportunity to camp out at the Intermountain Bird Observatory on Lucky Peak Mountain just east of Boise, Idaho.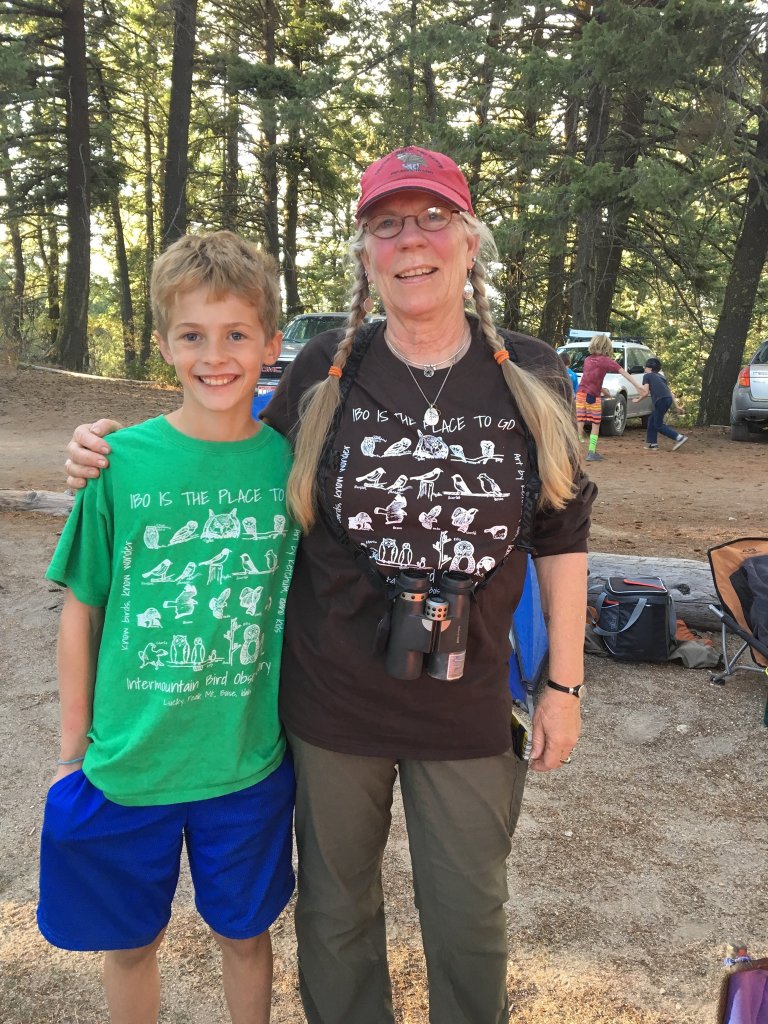 The staff at IBO helps answer all of the questions kids have about what they're doing as they go through the process of banding, weighing and measuring the birds for science.
Lucky Peak Mt. is the perfect place for these students to observe birds because there are many species of birds in this area. The students get to observe songbirds, raptors, owls, and more.
These shirts were created to help raise funds for Intermountain Bird Observatory, so IBO could purchase equipment and camp gear for this experience. The design features a selection of the birds they can see during this special adventure.