During one of their mission trips to Haiti from 2011-2015, Dan and Jen Keeney learned of the saying that goes 'Yon jou la jou,' which translates to, 'One day will be the day'. Since hearing this saying, it's stuck with them as a beautiful message of hope, a brighter future, and a longing for something better.
This hope was one of the many reasons they fell in love with Haiti and the incredible Haitian people. Seeing the extreme poverty and the still-obvious effects of the 2010 earthquake were overwhelming, but there was something about the joy, perseverance, and hope of the Haitian people that transcended the devastation.
After having two biological children, their family decided to take a leap of faith and start the adoption process, and there was no doubt in their minds that they wanted to adopt from Haiti.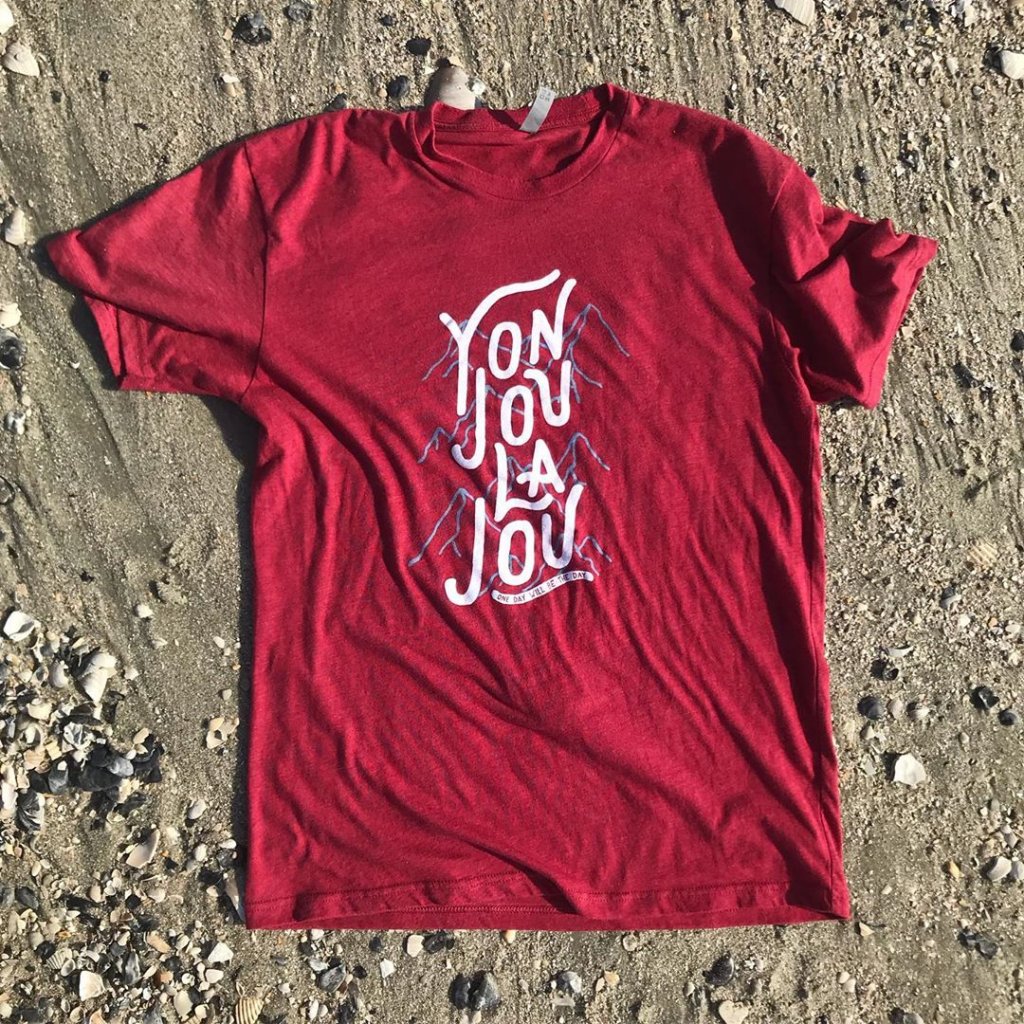 They started the adoption process in May of 2018 and quickly learned what a long and difficult process they had ahead of them. The phrase "yon jou la jou" suddenly took on a very personal meaning for us.
The design that Dan and Jen decided to print on their shirts is more than just an adoption design. They chose this design to remind and inspire others to not give up on their dreams and support their adoption.
The beautiful design on the shirt was created exclusively for them by Scripture Type and features the phrase the Haitian-Creole phrase with the English translation underneath, and mountains in the background. Not only are the mountains representative of Haiti, which is known as "the land of mountains", but they're also a reminder of the metaphorical mountains they'll have to conquer along the way.
Dan and Jen have asked their community to share their "one day" dream with them on social media by posting a photo of themselves wearing thier Yon Jou La Jou shirt with hashtag #myoneday.
We love seeing the way the Keeny family has created a shirt that not only fundraises for their adoption but also inspires their community to have hope.