Established in 1891, Quong Yuen Shing was a business and cultural institution of New York City's Chinatown. It sold everything from restaurant and laundry supplies, to silks and satins, to medicinal and dry goods, even becoming a wholesaler and distributor to the U.S. and overseas. The store also served as a post office for the men who had to leave their families behind in China, due to the Chinese Exclusion Act of 1882. Tt provided shelter and employment, and acted as an informal bank since the Chinese were barred from opening bank accounts. Thus, newcomers to the United States, "the Golden Mountain," had a sense of home and stability at Quong Yuen Shing.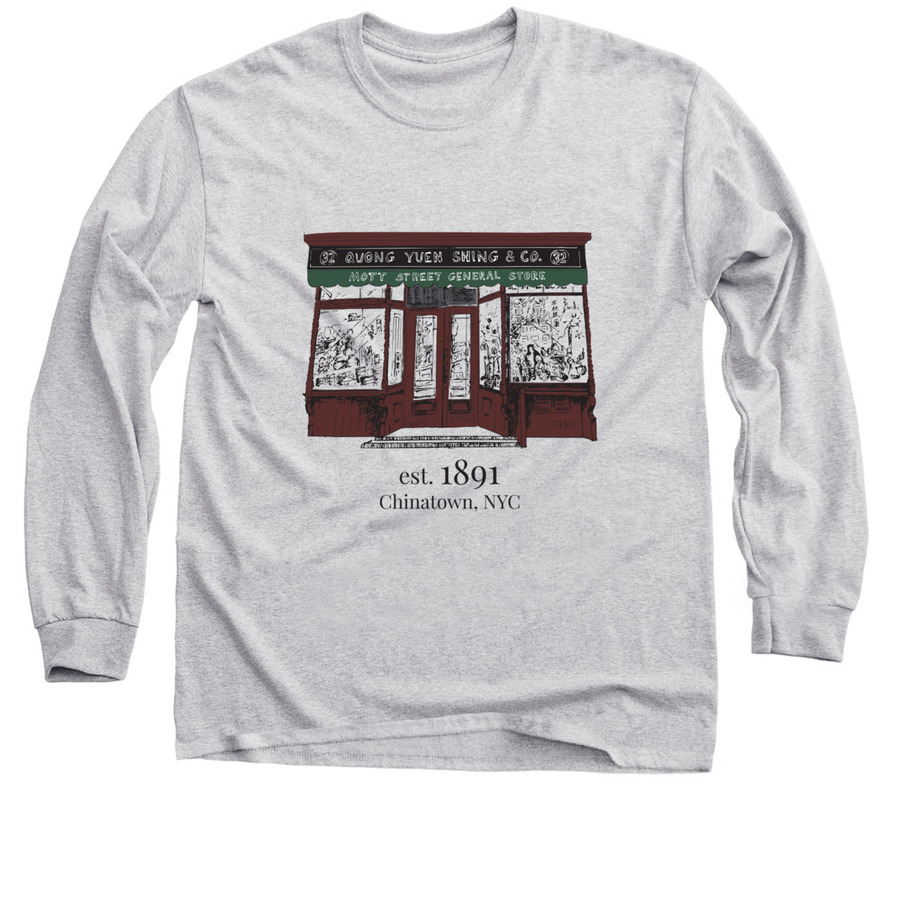 The general store was located at 32 Mott Street for over 100 years. But, as New York City grew and transformed in the 2000's, it was one of many businesses in Chinatown that suffered economically and was forced to close.
Rachel Huang is a proud fourth-generation American and this store was the start of her family's roots in America. This year would be her great-great-grandfather's 150th birthday, and for their family reunion, she worked with her aunt to create this t-shirt campaign. Patricia Lee, the designer of the shirt, is the granddaughter of Lee B. Lok, the general manager and owner of the general store from 1891-1942.
Their family celebration will be hosted at the Museum of Chinese in America, which is down the street from the location of the store. And these Bonfire tees will help enrich their reunion even more.