My husband is an 8-year survivor of testicular cancer. During his treatment (multiple rounds of chemo), he rode his bike everyday and started the nonprofit, Blood + Sweat + Chemo, to help raise money for The LiveStrong Foundation.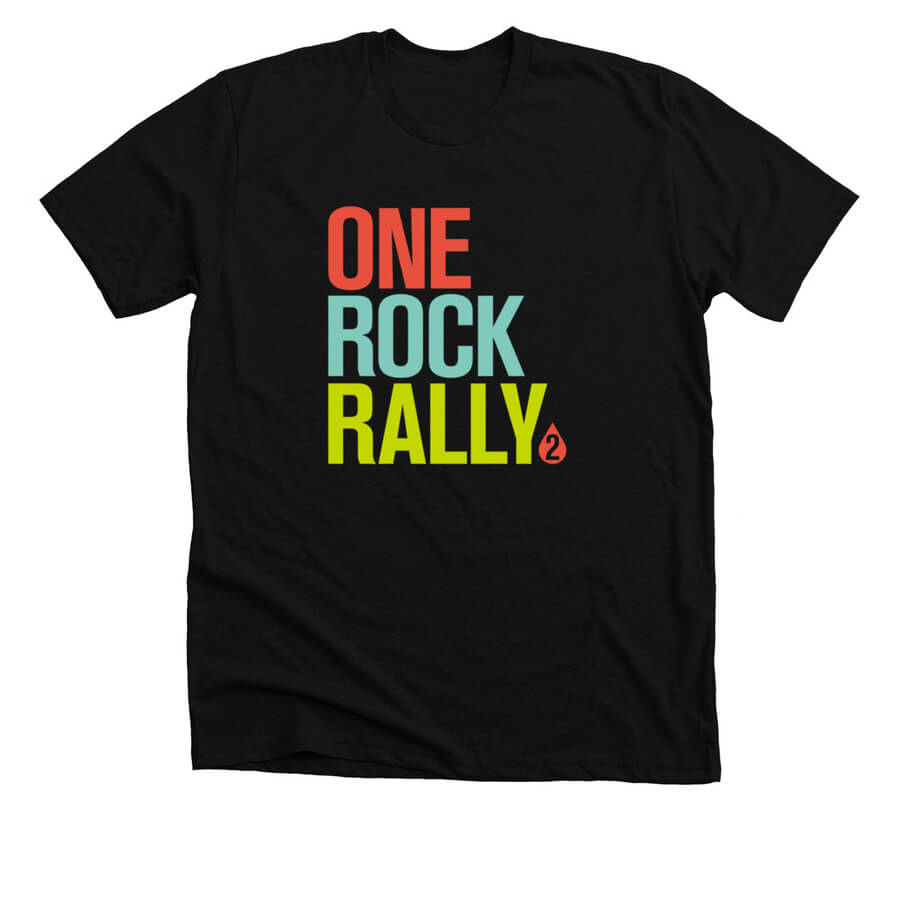 During his journey, Andy created an event called One Rock Rally. Hundreds of riders showed-up to ride on their stationary trainers in the middle of winter in Minnesota to raise money and to help support Andy.
Now, 8 years later, we are raising money again. This time for The Leukemia & Lymphoma Society. We hosted the One Rock Rally 2 just a few weeks ago and so many people showed up wearing their shirts. All the money we made from the shirt sales goes directly to LLS to help in their mission to cure blood cancers.