A couple of years ago, Claire Netemeyer became friends with Hannah through an organization on her college campus. Both Hannah and Claire loved this organization a lot until they started discriminating against Hannah due to her disability. There was a policy in place that prevented her from coming to the events.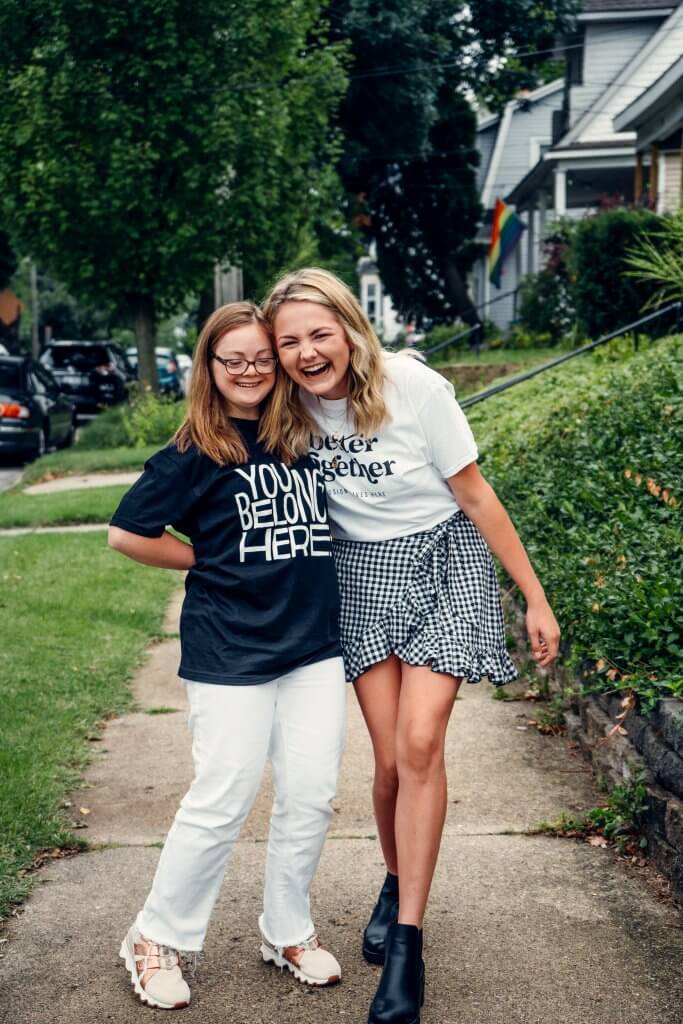 "If anyone taught me anything about inclusion – it's my friend Hannah. Hannah has Down Syndrome and is one of the most influential women I have ever met. She has a loud, bold, and beautiful voice for inclusion."
– Claire Netemeyer
Here's a bit from Claire herself:
"Together, Hannah and I were able to reverse the policy, and she was able to continue coming. Hannah is very passionate about inclusion, and she has taught so much about being a friend and advocate. Hannah nominated me to participate in a fundraiser for Best Buddies, an organization that advocates for inclusion and equal opportunity for people with intellectual and developmental disabilities. My talented friend Maddie and I worked on these shirts with the goal of selling them to raise awareness and funds for inclusion. Bonfire has brought this vision to life, and I'm forever grateful for that."
Claire's friend Madeline Wiggins designed these shirts for the cause. When someone sees the shirt, Claire's hope is that it sparks a conversation about the necessity of inclusion and diversity.
At the time of writing this story, Claire has raised almost $1,000 for Best Buddies.