Susan Klingenberg started Little Buckets Farm Sanctuary (LBFS) in 2018 to be a home for abandoned and rescued farm animals of all shapes and sizes. One of the first animals Susan rescued was a little goat named Hopie. When Hopie came into Susan's care, she could not walk and had no voice. But Susan saw her potential and found that Hopie was a little fighter – never giving up or smiling through her rehabilitation.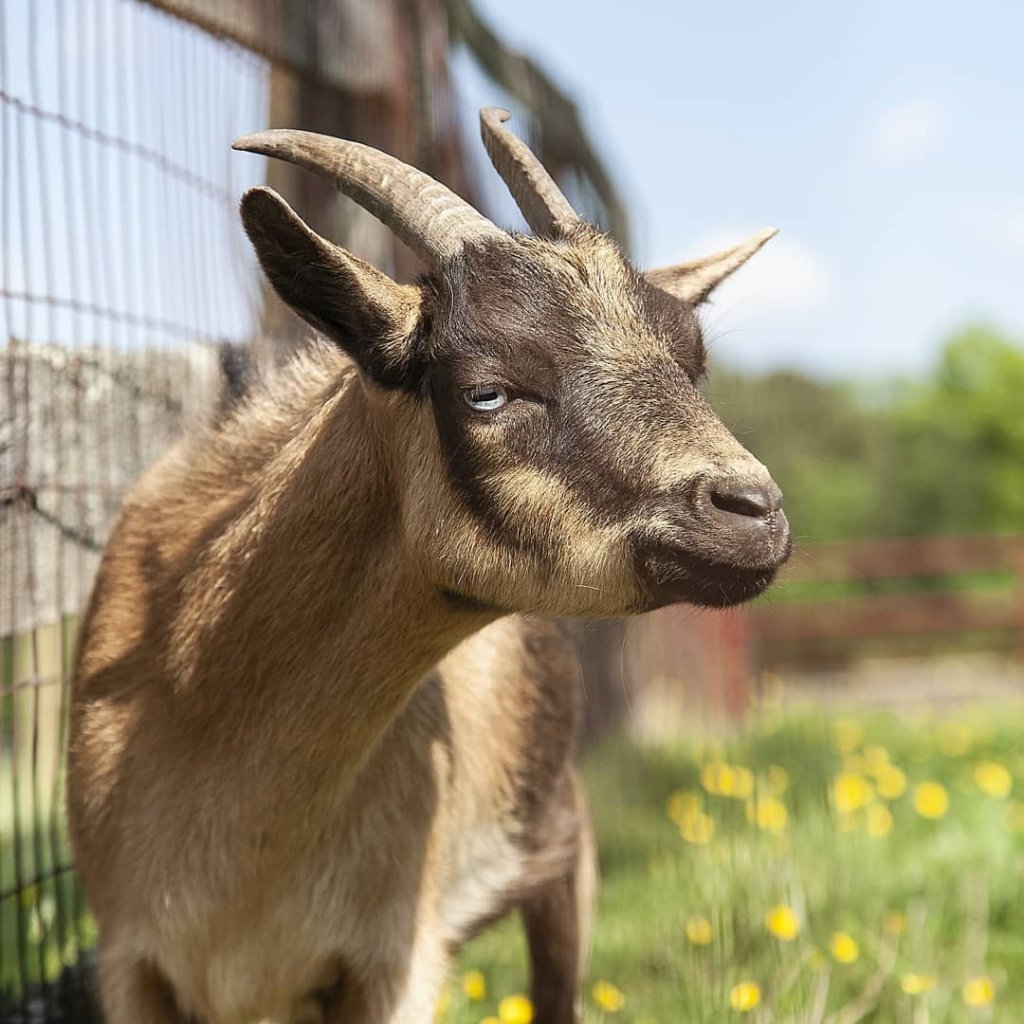 Hopie is a founding member of Little Buckets Farm Sanctuary, and has provided motivation, hope, and inspiration to Susan and the rest of the team at LBFS.
After just a few weeks, she started to regain strength and was able to be put in a cart to get her upright. Sure enough, she started to move her legs taking her first steps again. She did not remain long in her cart before continuing to fight to stand on her own and then take her first steps unassisted. Hopie now runs around the farm frolicking.
Hopie never gave up hope and neither did Susan. Through her time at the sanctuary, Hopie has gained a lot of support through social media and has provided inspiration to many 2 legged and 4 legged friends to never give up. So, Susan created a t-shirt featuring Hopie on in, to remind supporters that miracles do happen! All funds raised by her shirt allow Little Buckets Farm Sanctuary to continue to save more precious lives just like Hopie!