Give Back Jax is a group of service-hearted locals living in Jacksonville Beach, Florida who want to make a difference in their community in a social and fun way. They meet monthly for social activities to network, share ideas, and raise money for local charities.
The group created these Give Back Jax logo tees to help fundraise for their events, which they throw to benefit local nonprofits. But the shirts also become attire for volunteering events and helps to spread the word about this do-gooder group with the broader Jacksonville community.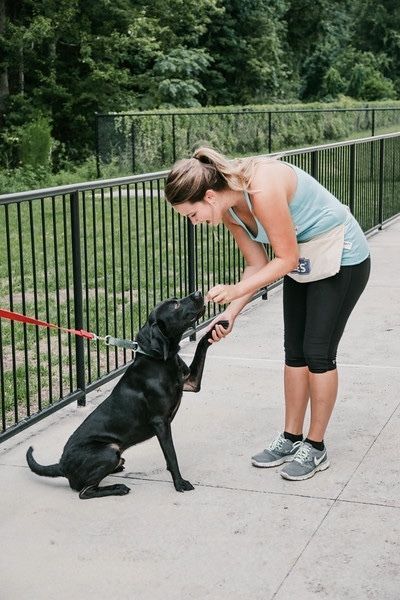 Give Back Jax team members walked rescue dogs while rocking their new Bonfire tanks and tees.
Recently, part of their team volunteered at the Jacksonville Humane Society. They helped take some of the dogs on walks, and spent some time snuggling with all the other adoptable animals there. During their outing, many of them wore their new group t-shirts.
The Bonfire shirts not only helped the group raise more funds for their cause, but it now provides an awesome shirt for them to all wear whenever they have a meeting or go volunteer.