Valparaiso High School's UNICEF chapter was founded in 2014 by a group of passionate students that recognized the need for global service and chose UNICEF as the perfect outlet. Since then, they have grown to become one of the largest clubs at VHS, instilling the organization's core mission within their members, as well as their community.
UNICEF (United Nations International Children's Fund) is a nonprofit organization that was founded by the United Nations in 1946 to provide relief to the children in countries devastated by WWII. Now, UNICEF is present is more than 190 countries, providing not only lifesaving care but also the resources needed for children to be educated.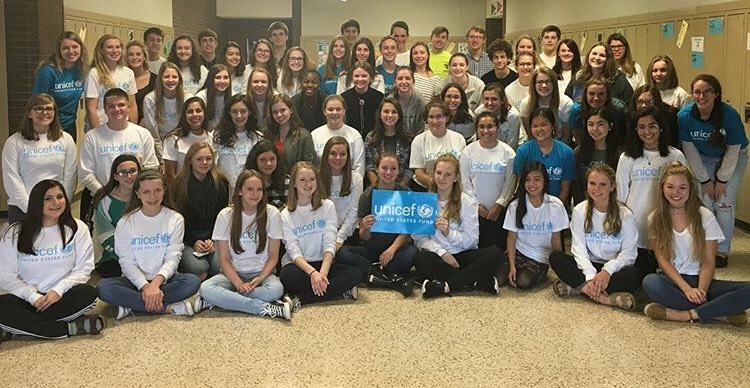 Though the war that initiated UNICEF's creation ended long ago, there is still war around the world. Innocent children all over the world may not always understand war or politics or why the have to leave their homes, but they do understand hunger and sickness. For that reason, before being refugees, immigrants, or anything else, UNICEF volunteers always sees them as children first.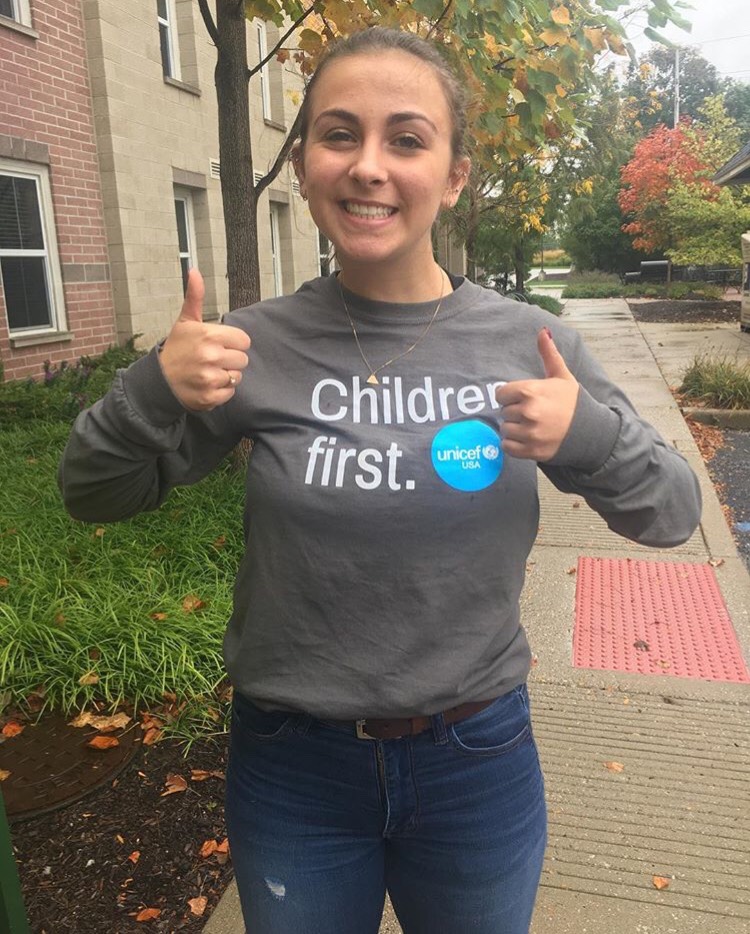 From this year's organizer, Allison Walker:
"Each year, our club creates a new Bonfire campaign to raise money for the basic costs of our club's various events which we hold throughout the year. This past year, our campaign centered around a short, yet direct phrase, "Children First". Seemingly just words printed across the front of our shirts, more importantly, summarized our club's and UNICEF's overall mission: to put all children first in everything we do. Through the success of our Bonfire campaign, we were not only able to show our unity as a group throughout the year as we fundraised, advocated, and educated our school and community on behalf of UNICEF and all children, but we were also given the unique opportunity to help to begin much-needed conversations. These conversations, more often than not began by someone simply asking, "Why does your shirt say 'Children First'?" These simple inquiries turned into deep and meaningful conversations about the current problems that millions of children face each day. Through these insightful conversations, we were able to share our knowledge and passion for UNICEF's important work with many fellow students and community members. Through our Bonfire campaigns, we are continually able to showcase our commitment to our cause which is the overall driving force behind the creation of our campaigns."
Valparaiso High School's UNICEF club has been using Bonfire to raise money for their club for a few school years now.