The Litter Legion, a 501(c)3 non-profit that organizes community cleanup events in NYC, was founded in June 2020 by Catie Savage (she/her) – aka the Trash Queen of Hell's Kitchen. What started as a one woman cleanup crew has grown into a thriving volunteer team.
The Litter Legion relies solely on community donations to cover all supply costs. To help fund the work that they do, Catie created The Litter Legion Official Merchandise Store on Bonfire. 100% of proceeds from merch sales go directly to The Litter Legion and support their continued efforts to keep NYC clean.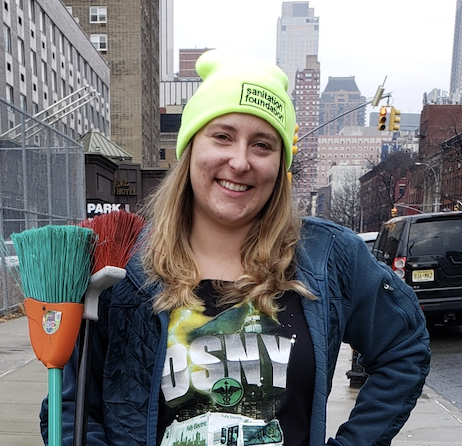 Here is Catie's story, written in her own words.
"I moved to NYC in 2004 from suburban New Jersey to attend college and have been here ever since. My background is in fashion where I spent 15 years as a patternmaker, mostly for women's luxury evening wear. When I was furloughed from my job at the start of the pandemic I suddenly had a lot of free time. I was utilizing my sewing skills to make cloth masks at a time when any sort of PPE was hard to come by. In total, I made over 500 masks that I shipped to friends, family and strangers all over the country. When I would walk the few blocks to the post office they were lined with discarded masks and gloves. I hated seeing that and also knew the spring rain storms would end up washing all those items into the sewers where they could end up in our waterways. That's when I purchased my first trash grabber and got to work.
As it got closer to summer and more people were spending time outdoors, the excessive littering began. At first I was still working on my own, but I quickly began posting on social media to see if anyone in the neighborhood wanted to help. Ironically, I had created the @litter_nyc Instagram account a year or so prior where I posted pictures of weird trash around the city. I had maybe 30-40 followers when I first started posting about the litter situation, but it soon started to grow as I connected with other people around the city who were seeing the same issues. It all just kinda snowballed from there as I began to learn more about how NYC handles its waste and how these functions are impacted by the city budget.
Large pandemic-related budget cuts caused public litter basket collection to drop by 67% and the impact was pretty drastic. This is when the Litter Legion was born and I began raising awareness of the importance of the NYC Department of Sanitation as well as our role as residents in helping to keep the city clean. Since then we have organized nearly 100 cleanup events and collected over 9,600 lbs of litter from our streets & sidewalks. The best part of this has been getting to know more people in the neighborhood. Living in NYC can feel really isolating sometimes, but my little neighborhood of Hell's Kitchen, on the far west side of Manhattan, is a true community where you can run into friends & neighbors every time you step outside."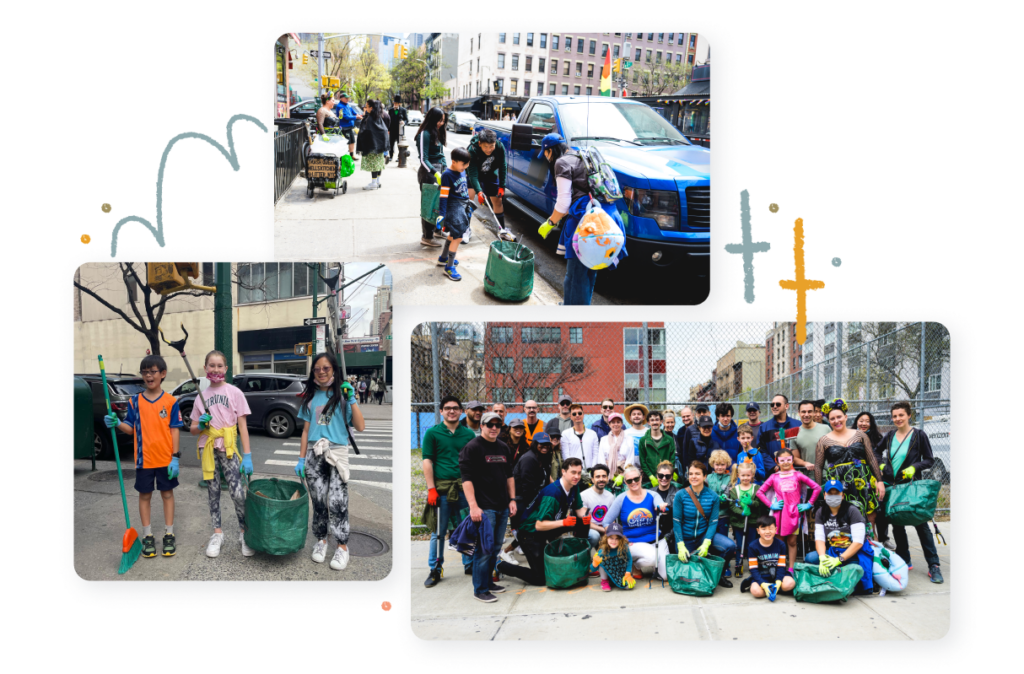 "Most of our events last about 2 hours. We pass out gloves, grabbers & reusable garden totes and go over safety guidelines and our route for the day. The amount of blocks we cover all depends on the number of volunteers and how much litter is present. As the totes fill up we empty them into large garbage bags and record the weight before leaving the filled bags by the nearest public litter basket for collection. As we are cleaning, the volunteers are chatting and getting to know each other. We have a lot of families that come with their kids who all know each other from school. It's always a fun time!"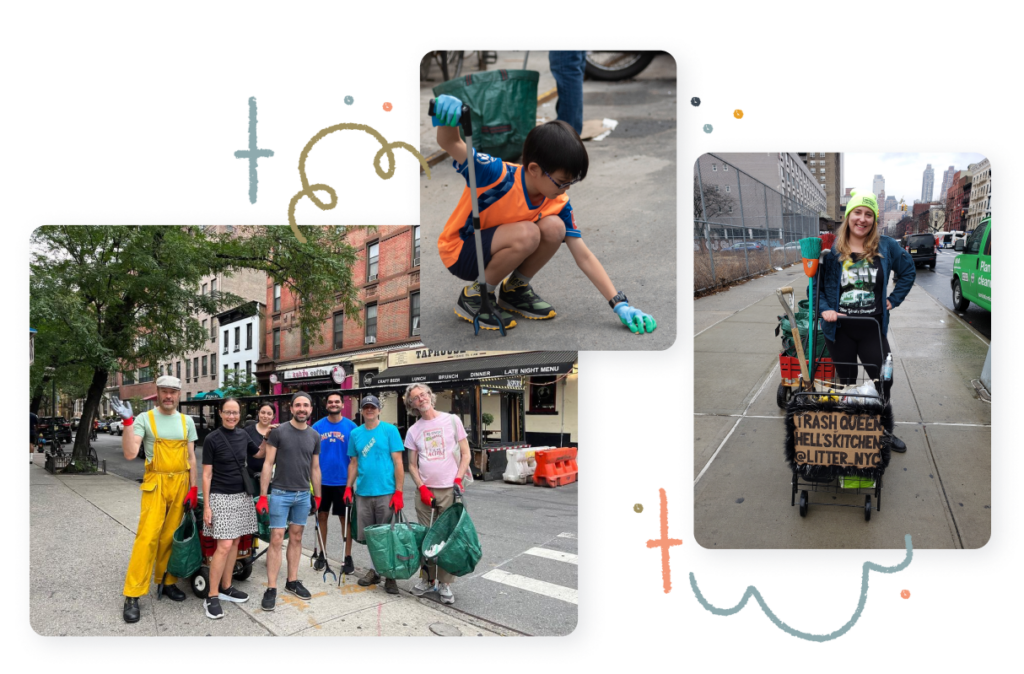 "The community response has been amazing. Last year I was honored as "Hell's Hero" at W42ST Magazine's Best of 2022 Awards thanks to overwhelming nominations from neighbors. The Litter Legion's work has shown people that they can take action to improve their communities."
"Some big wins include mounting a successful advocacy campaign to increase funding for key programs that keep the city clean. Sanitation is getting more attention now than it ever has in the past decade or longer. The challenge is getting people to pay attention to how they dispose of things and making sustainable swaps."
"Having worked with Bonfire in the past on merch for my internet-famous felines, I know they provide quality printing on a range of products. At the beginning of 2023, the Litter Legion hosted its first T-shirt Design Contest and I knew Bonfire would be an excellent partner to sell our merch.
So far the response has been amazing and as a registered non-profit organization, I appreciate the additional donation option at checkout. The merch is a great fundraising source to support our ongoing mission to keep NYC clean."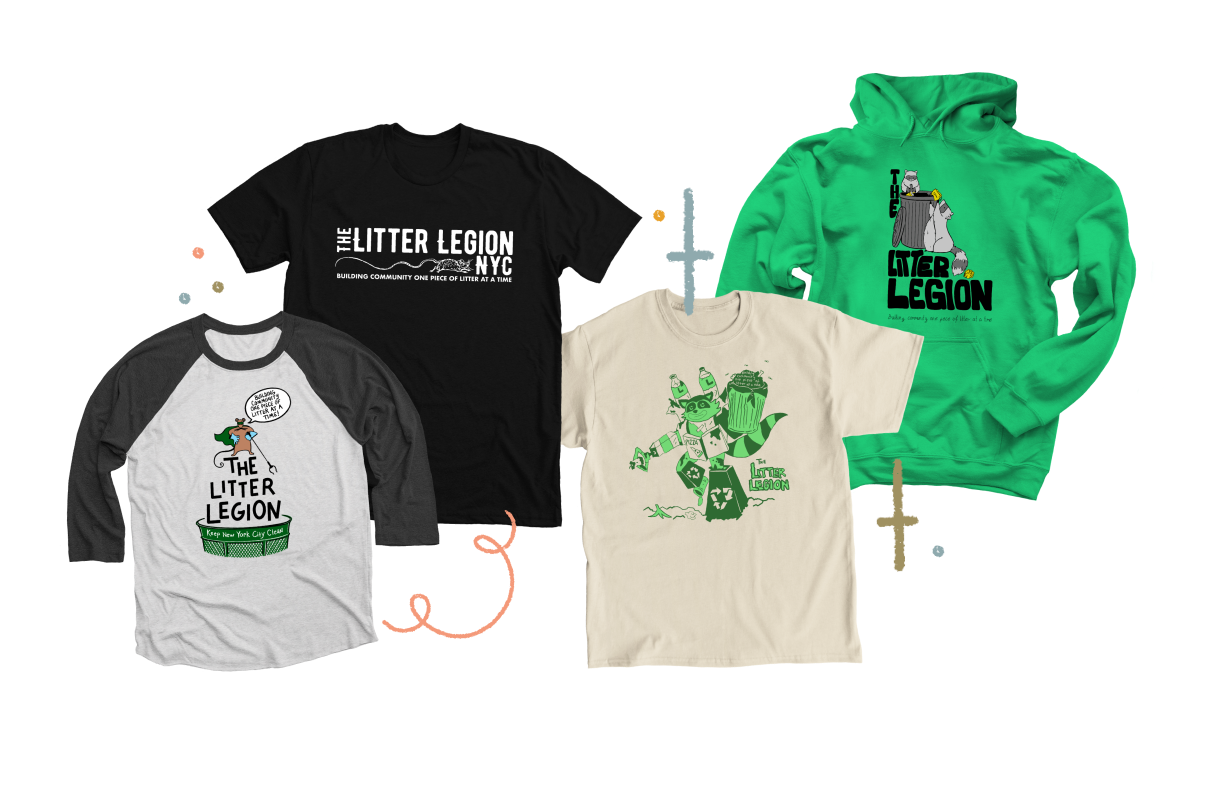 "Our main design inspiration for the contest was "gritty like the city with a touch of whimsy". The parameters were simple – the design must include "The Litter Legion" and our tagline "Building Community One Piece of Litter at a Time". Artists were also encouraged to include critters and cleanup tools. While we had only planned to select one design, there were so many excellent submissions that we selected the top four following a week of voting."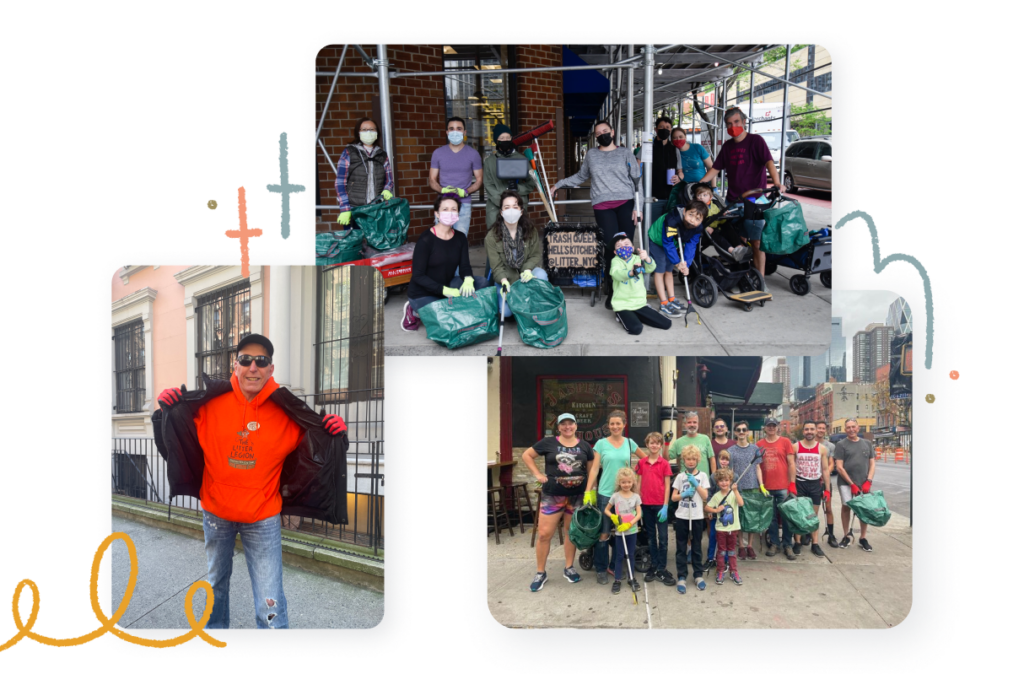 You can learn more about The Litter Legion by visiting their website, following them on Instagram, and checking out their Facebook page.
Want to create your own fundraising campaign?
Launch a Giving Campaign on Bonfire today!
Written by: Hayden Ireland / Content Specialist
Illustrated by: Madison Summers / Lead Marketing Designer