Mindy Yocum (she/her) is the CEO and Founder of JusticeMobile, a nonprofit organization that provides legal education and resources to people in areas that may not traditionally have access to proactive legal resources.
Mindy is committed to making our justice system more efficient, easier to navigate, and less expensive – for everyone, regardless of location or income.
Through her mobile legal clinic, the JusticeMobile, Mindy brings legal services directly to the people who need them the most.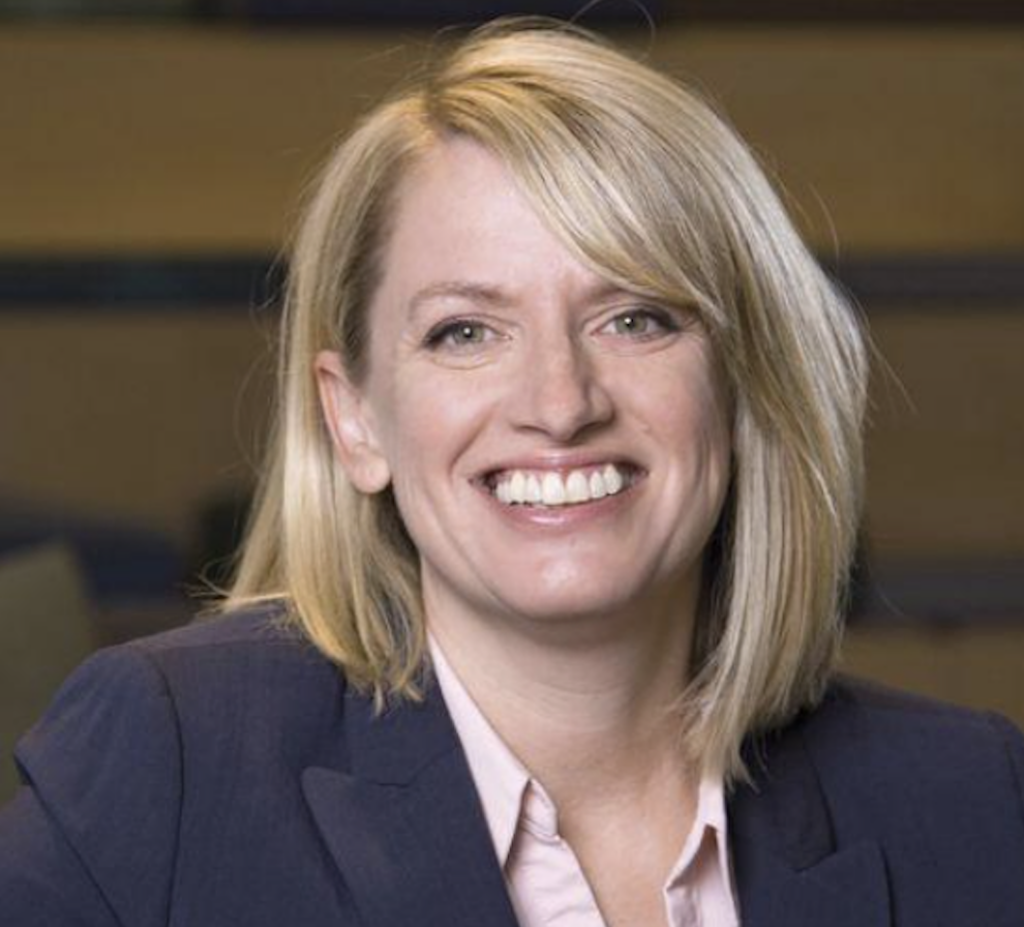 Here is Mindy's story, written in her own words.
"In 2003, my family's entire life changed. My husband was attacked by three men, while working at a car repair shop – and stabbed nearly 30 times. Instead of focusing on his recovery – we went through a nightmare of red tape with Workers Compensation and then Social Security Disability, systems that we thought were supposed to help us. I was frustrated – and overwhelmed. We talked to everyone, looking for answers, looking for help – but we ended up losing his income, our insurance, and our home. We felt like our voices didn't matter. So, I decided to take action – I started a small website – the Brightside Alliance – and offered help to others like us – linking people to resources and getting questions answered.
I helped a few people – but knew that I could do more – so…I went to law school. I worked during the day and went to law school at night. I started my own firm in early 2016 with a plan of helping people just like us.
As I began to take on more cases- I really began to see the cracks in our justice system.
I have seen parents who go months, even years without seeing their kids because the court is slow and attorneys are expensive. I have seen families live in homes without heat and water- because they are afraid to complain- they don't want to get evicted . I have seen plea deals from 20 years ago- prevent good people from getting good jobs and safe housing today.
And I knew that I could do more.
I expanded my work – to make sure that every person has access to legal resources. I started holding free legal advice clinics at libraries, homeless shelters, and churches. But I knew that we could reach even more people – so we started the JusticeMobile as a non-profit and purchased the JusticeMobile in 2019. The JusticeMobile allows us to meet people where they are at and we strive to provide a safe, comfortable space for people to ask questions and get the resources that they deserve, all over Ohio.
At the JusticeMobile, our mission is to help every person, regardless of who they are, where they are from, or how much money they have – understand their legal rights. Because the legal system can be intimidating, we try to create an inviting and welcoming environment that allows us to build relationships with each person that steps on the JusticeMobile.
One of our guiding principles is that Justice is a Right, not a Privilege. We believe that everyone should have the same access to legal resources and education.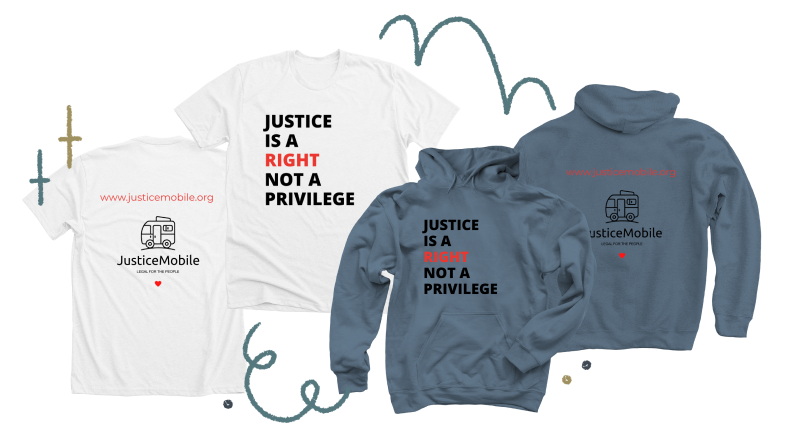 We wanted some sweet shirts and sweatshirts that were cool enough to wear out and about- so we can raise awareness about our mission. The great thing about Bonfire is – it is super easy to create great looking merchandise – and get it in the hands of our biggest supporters!"
This year, to date, the JusticeMobile has hosted 140 clinics, providing nearly 300 hours of free legal advice, education, and resources to people in central Ohio, who may not typically have access to legal resources.