Jeremiah is a self-taught artist who expresses his creativity in many ways, one being makeup. As a black queer creative, Jeremiah did not feel as though there was a safe place that he was allowed to be himself. He set a goal to fully love himself, and makeup gave him the power to do so. The creative world became his own safe place.
As Jeremiah reflects on his journey, he acknowledges how much he has blossomed as an individual and as an artist: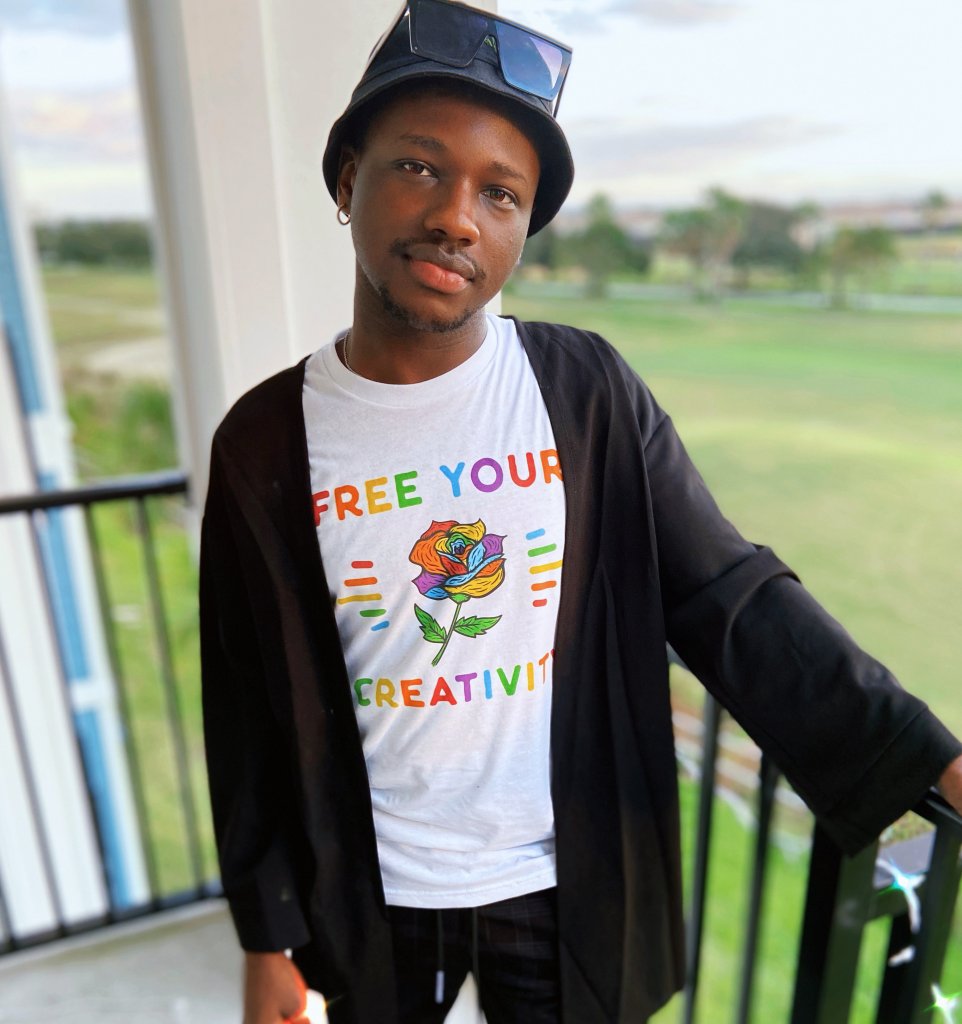 "It was through freeing my creativity and exploring my artistry that I learned to love myself. My 'Free Your Creativity' campaign is a testament to that. It is helping to spread a message that empowers others to love themselves, be themselves, & live life in all the colors on the spectrum."
– Jeremiah
Jeremiah's apparel symbolizes the burning passion for art and creativity. It also emphasizes the path that leads to true happiness. He encourages his community to find their power, their passion, and to free their creativity!