Lindee and Lola are identical twin girls with Juvenile Arthritis (JA). They are two years old and have been dealing with JA issues for almost a year now. Although most people hear about people suffering from arthritis at an older age, Juvenile Arthritis is actually very common. Nearly 300,000 children in the US have been diagnosed with some form of JA.
Arthritis is the #1 cause of disability among adults in the US, but there is currently no cure. The Arthritis Foundation is leading the way in scientific research, championing the fight against arthritis. They have provided a wealth of information, resources, and support to this family.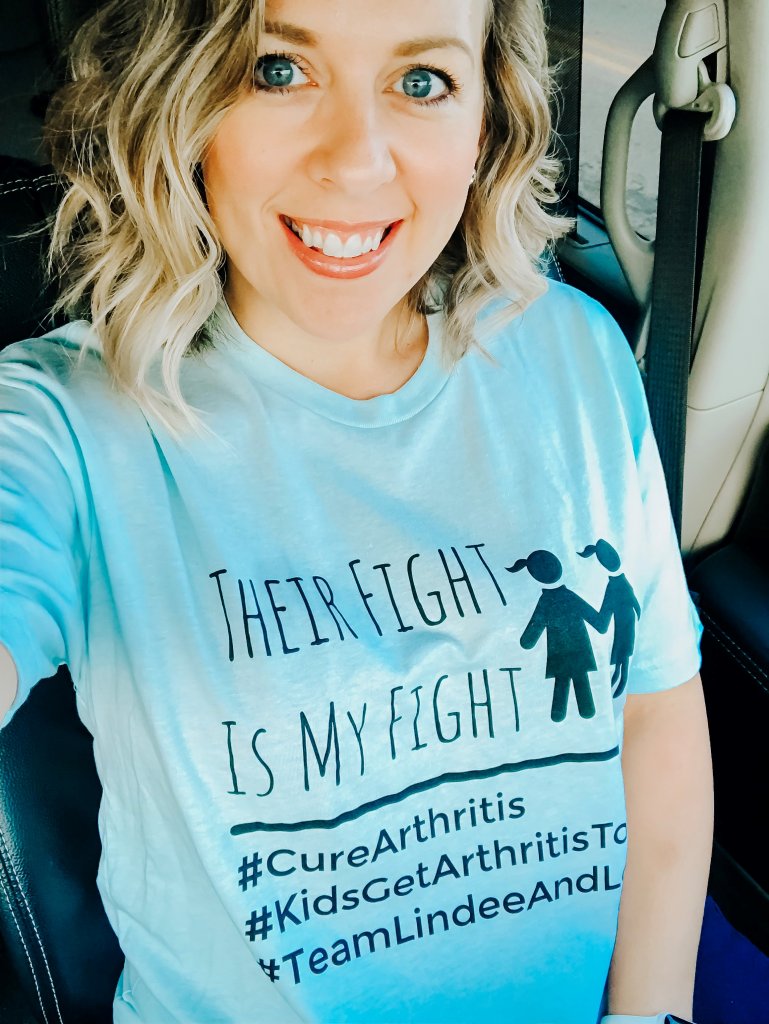 One of the biggest fundraising events the foundation hosts is the annual Jingle Bell Run in Little Rock. Lindee & Lola were selected to be the Youth Honorees for the event! Their team, Lindee & Lola – JBR 2019 Youth Honorees has a fundraising goal of $5,000.
To help them reach their fundraising goal, Lindee and Lola decided to use Bonfire to launch a t-shirt fundraiser to help raise money for their event, and raise awareness for Juvenile Arthritis. So far they've been able to raise over $700.