Our five-year-old daughter, Lucy, was born with a brain injury, Hypoxic Ischemic Encephalopathy (HIE). A common secondary diagnosis for kids with HIE is epilepsy, and Lucy was recently diagnosed with a rare form known as Electrical Status Epilepticus in Sleep, or ESES for short.
Due to its rare nature, we sought treatment for Lucy from a specialist at Cleveland Clinic in Ohio. However, expenses from our travels to the clinic in from our home Texas and our medical expenses quickly started compounded on each other.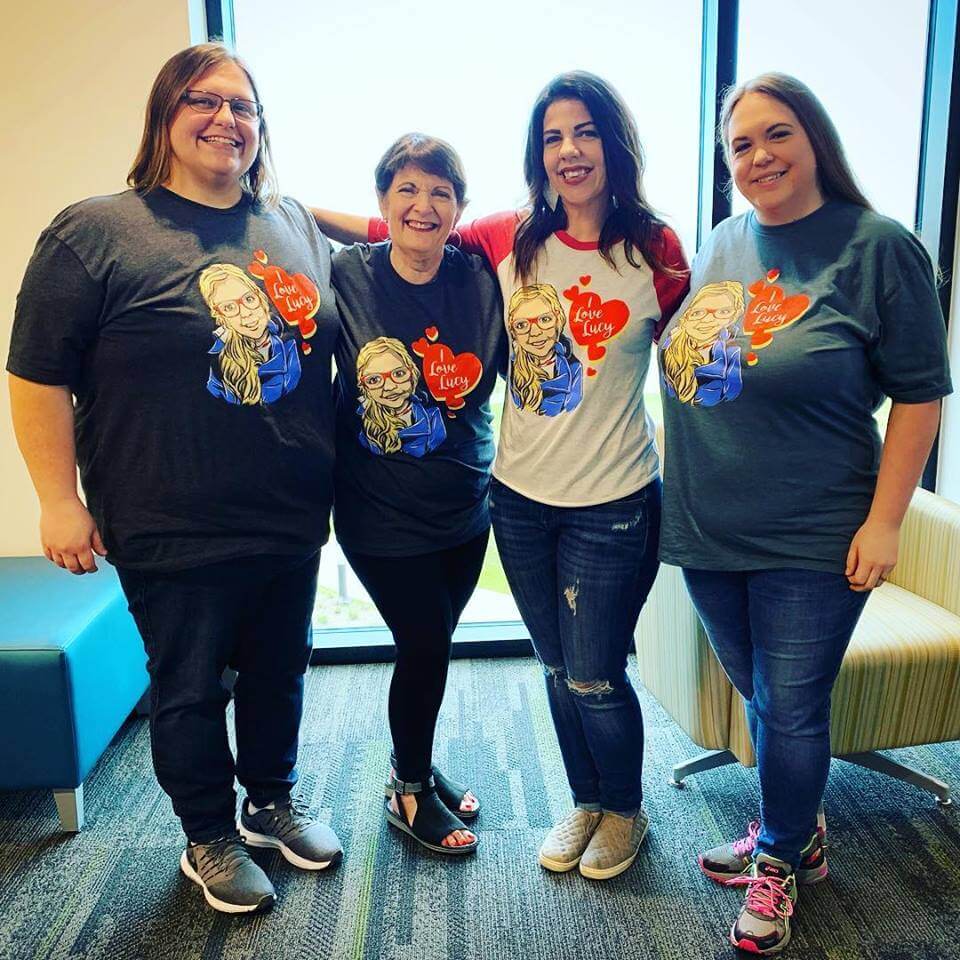 How Bonfire Helped Us
As a member of the Hope for HIE organization, our dear friend and President of Hope for HIE, Betsy, submitted a photo of Lucy to the amazing designers at Bonfire to transform into our incredible t-shirt design.
When she shared the illustration with us, there was no way we could pass up the opportunity to see hundreds of people, who love and support her, wear our t-shirts with our sweet girl's face on them.