At the age of 14 months on July 9th, 2019, Kyler was brought in to the local ER with a bulge on his right abdomen. After X-rays and ultrasounds, his family was given the worst news – Kyler was diagnosed with Stage 4 Neuroblastoma.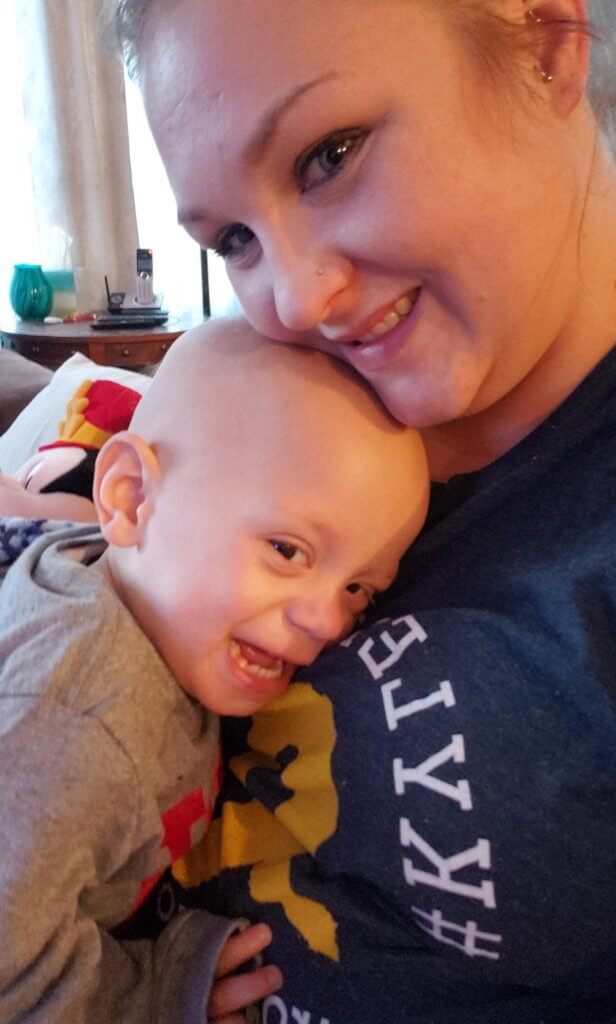 Neuroblastoma is a rare cancer that develops in the sympathetic nervous system, a network of nerves that carries messages from the brain throughout the body. About 700 children are diagnosed every year in the United States. Neuroblastoma is also the cancer most often found in infants. The disease forms as solid tumors — lumps or masses — in the adrenal glands, abdomen, neck, chest, or pelvis. The tumors can also spread to other parts of the body such as the bones and bone marrow.
Kyler has been inpatient over 100 days, had countless blood draws and radiology tests, tumor & bone marrow biopsy, 6 rounds of chemotherapy, surgeries, and more since his diagnosis 5 months ago. These t-shirts were created not only to fundraise for the medical costs but also to show off his loving and supporting community.