Trynity Sinclair is currently doing a YWAM DTS and will be doing outreach in the Phillippines! She will be working closely with women in the red light district and with river city communities. With a strong focus on the orphan, the poor, and the desolate, their only hope is to show them a little piece of God's love for them.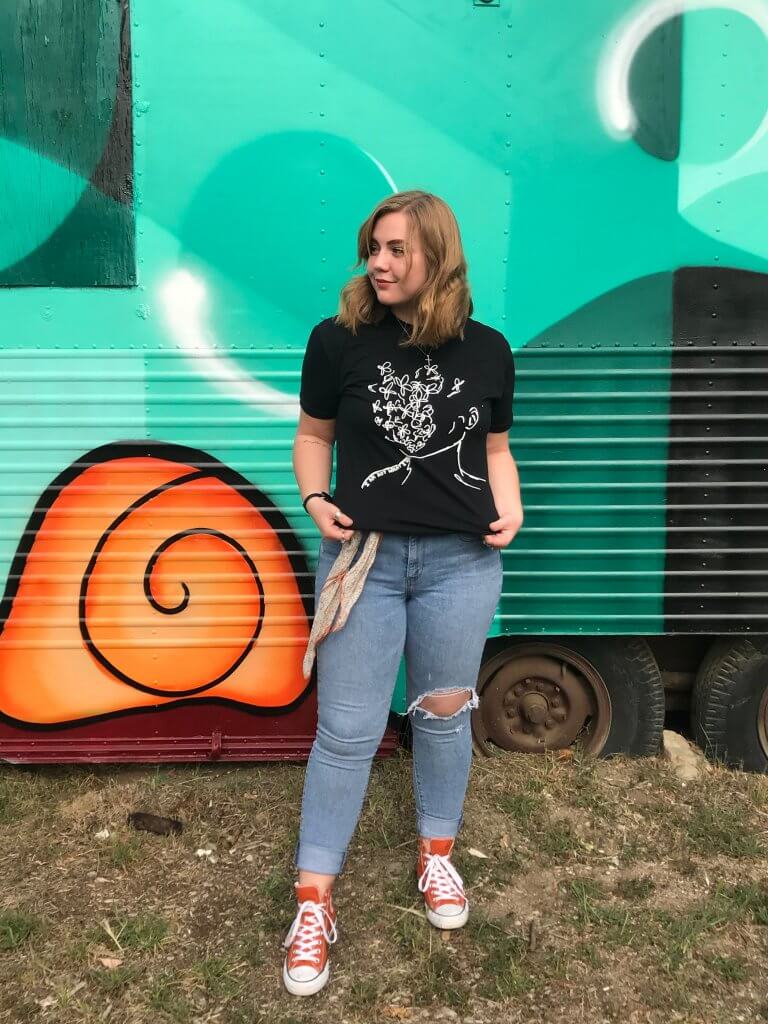 "God continued to speak to me through this with the reminder that I am not what I was."

– Trynity Sinclair
When she decided to make shirts to raise money for her outreach in the Phillippines, she knew she wanted to create something meaningful. Recently, Trynity was looking into the word 'metamorphosis' because of what it symbolized. She ended up finding the Greek translation which defines it as "to transform, to be transfigured". Trynity chose to use this t-shirt design to remind people that they too are not what they once were.