You cannot buy VCU Libraries branded materials in the Virginia Commonwealth University campus bookstore. So, the Friends of VCU Libraries launched a $500 design contest targeted at current students and recent alumni.
The Friends invited students and recent alumni (2014 – 2018) to submit designs for a t-shirt. The design prompt was: What is your interpretation of the VCU Libraries?
The springtime contest proved successful with 23 entries, most from art students. Kiersten Marshall, a School of the Arts student in the class of 2020, was the winner.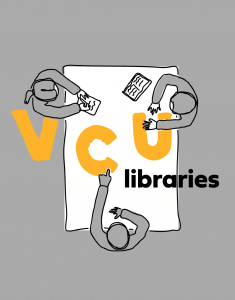 Marshall's design shows three students working together at a table bearing the name VCU Libraries in VCU gold.
"I was really thinking about collaboration, which I think a lot of people come to the library to work around other people or to work together".

Kiersten Marshall
The selection committee agreed that her interpretation focused on a key component of student work in today's academic libraries like James Branch Cabell Library and Tompkins-McCaw Library for the Health Sciences.
The committee chose Marshall's illustration because it conveys that the library is the perfect place to foster communication, collaboration and interaction.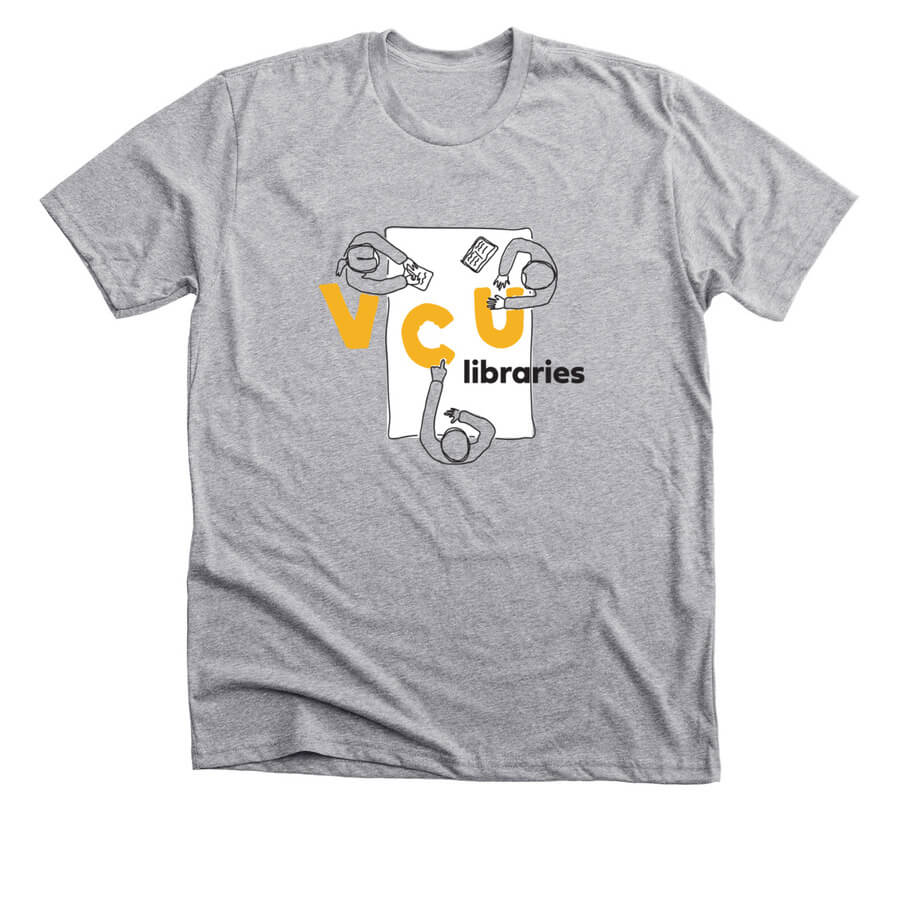 "The design is simple, yet expressive and dynamic with the overhead perspective".

Ashley Kistler, Friends of VCU Libraries board member
The art may also be used for other VCU Libraries materials such as thank-you cards, tote bags and such. An exhibit of the winner and honorable mentions ran on oversized 24×24-feet screen on the front facade of Cabell Library.
The t-shirts are selling better than we anticipated and we've started seeing people wearing them around campus!