These shirts were designed by Porter Haupt, a 6-year-old who is passionate about addressing homelessness in her hometown of Saratoga Springs, NY. She has raised more than $2000 in the past year toward homeless services.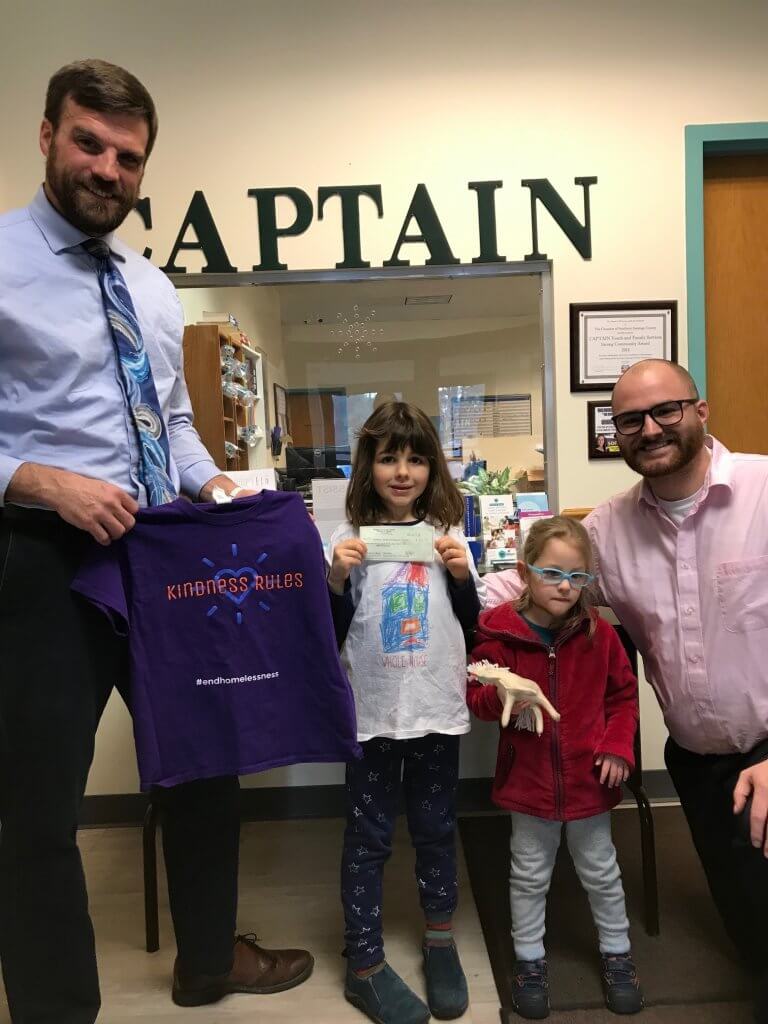 With the help of her parents, Porter launched a t-shirt fundraiser and raised $356 to help her spread her message. Porter has not only raised money but has spent countless hours making sandwiches for the local shelter, buying winter gear for homeless individuals and volunteering.
On March 28, 2019, Porter was also honored at the Shelters of Saratoga's Brighter Days Gala for her work in addressing homelessness.