Since we started dating, we have wanted to adopt. In fact, we decided that adoption was our preferred way of starting a family, rather than the traditional biological route. There are already a lot of kids out there. The world doesn't need more tiny James and Haleys running around: it needs more people to step up and love the kids who are already here.
When we started the licensing process for foster care, about two years ago, we fell in love with the idea. When we started caring for our first set of kids, one year ago now, we fell in love with them. We have loved every kid we've gotten to care for–and their families too. Today, we're ready to welcome some children into our home that will get to be a part of our forever family. We're open to an individual child, multiples, or a sibling group.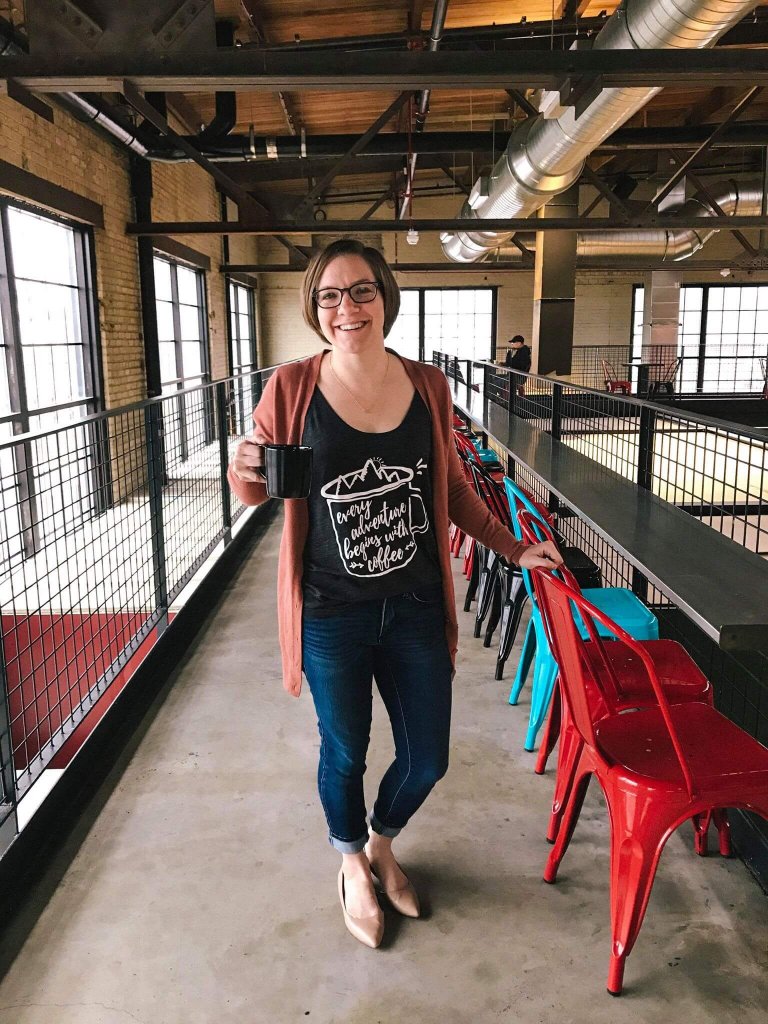 Creating Our Shirts Design
When we decided to do a t-shirt fundraiser for our adoption, we knew we wanted to design a shirt that reflected us and our journey, and would still be relatable for buyers.
We brainstormed things we love and came up with the following:
We love coffee as much as the next (normal) person, and with a new kid on the way, we know we'll need lots of it. So why not include a classic coffee mug?
We thought about our hiking adventures, and that one time we made pour-over coffee at a truck stop as the sun rose over the lake. Many of our hiking trips have led us to mountains, so it seemed natural to include the sun rising over the mountain tops.
We dreamt about our newest adventure, adoption, and thought about including an arrow or two to symbolize Psalm 127:4.
And finally, the phrase, a culmination of the above passions: Every adventure begins with coffee. Just as we begin each day with a mug of coffee, each day can be an adventure.
The shirts are a neutral gray, with classic shirt styles, to allow the design to speak its simple truth loud and clear.