Ellie Hefley's life was completely flipped after doing her first mission trip this past summer. It changed the way she viewed her community and herself. Ellie is finishing up her senior year in high school, and has big plans post-graduation!
In the Fall of 2020, she is going to be doing a Discipleship Training School(DTS) with YWAM that will focus on long term ministries within the community of Tijuana, Mexico!
In order to go on this mission trip, she knew she needed to fundraise to cover the cost of flights, food, and housing. She decided to create apparel that would help her raise enough money to support this new lifestyle.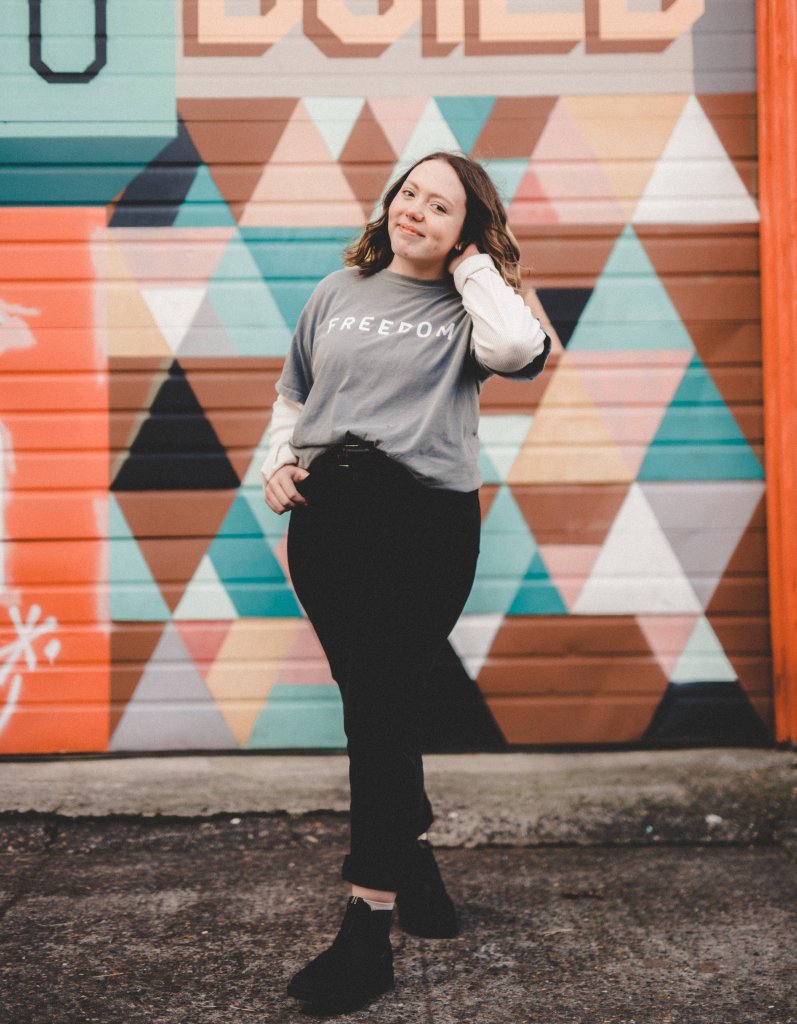 "I chose the word "freedom" because realizing what freedom is changed my life. I found freedom this past summer. Jesus showed me where I was called and who I am called to be. that I am a daughter of the most high king & that I am loved beyond measure."
– Ellie
With these tees, Ellie's friends and family can support her and her dreams of going on another mission trip and doing DTS!