Lauren Anderson (she/her), AKA Lauren Marigold, is a queer, plus size, eco-conscious, style influencer (among many other things) who lives in Orange County, CA with her partner, V (they/them). Lauren's goal in life is to create spaces and communities where everyone feels welcome and included. Together, Lauren and V created their Protect Queer & Trans Youth t-shirt fundraiser to help fundraise for organizations fighting against anti-LGBTQIA+ legislation.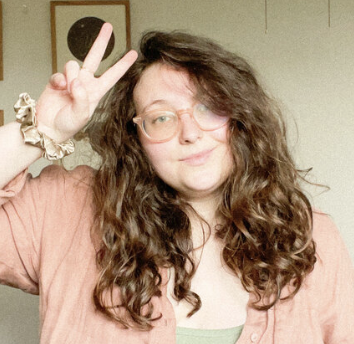 Here is their story, written in Lauren's own words.
"We created this campaign as a response to the Don't Say Gay bill in Florida, as well as the proposed bills that are attacking Trans youth across the country. We both grew up feeling like we didn't have the societal support to be ourselves.
V is from a small conservative town, where they didn't have proper access to queer and trans representation growing up, which impacted them as an adult. I grew up in California and experienced how an anti-LGBTQIA+ bill (Prop 8, banning Same Sex marriage in the State) affected me as a child.
We believe that all LGBTQIA+ young people deserve the right to thrive and be held up by the world around them. All proceeds from this campaign are being distributed to The Trevor Project, along with state-specific LGBTQIA+ organizations that are most impacted by these bills.
LGBTQIA+ lives matter and we will not be silenced!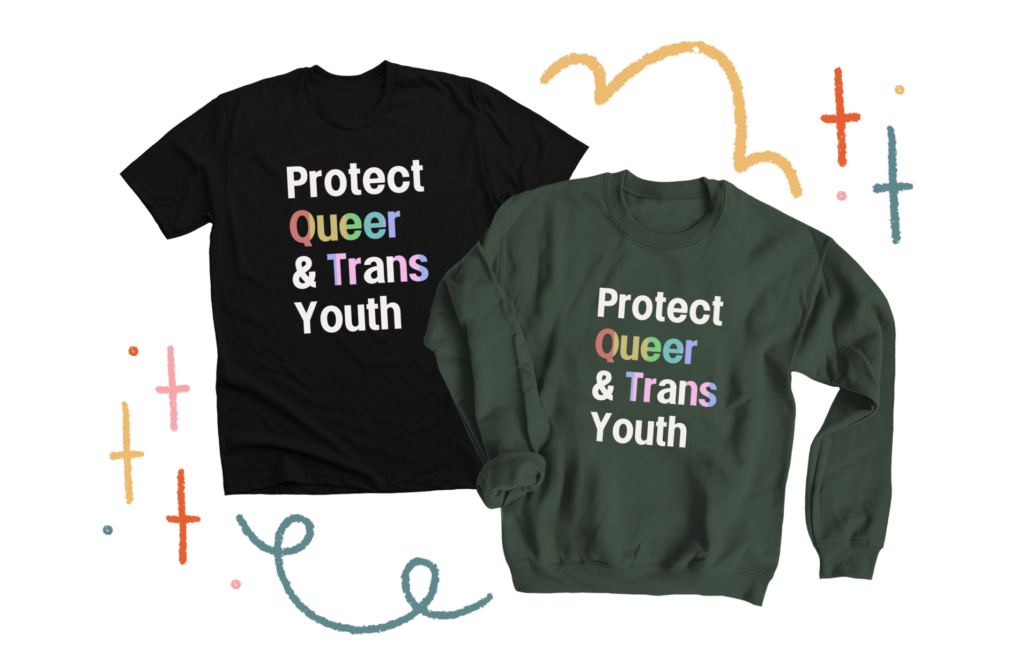 The design itself reminds ourselves and others about the rights of queer and trans youth, and how they are being stripped away. It's important to spread awareness in protest of harmful legislation that takes away the rights of these youth.
We want people to understand that LGBTQIA+ people are valid and loved. No matter what happens, we will continue the fight for equality. PROTECT QUEER AND TRANS YOUTH!!!"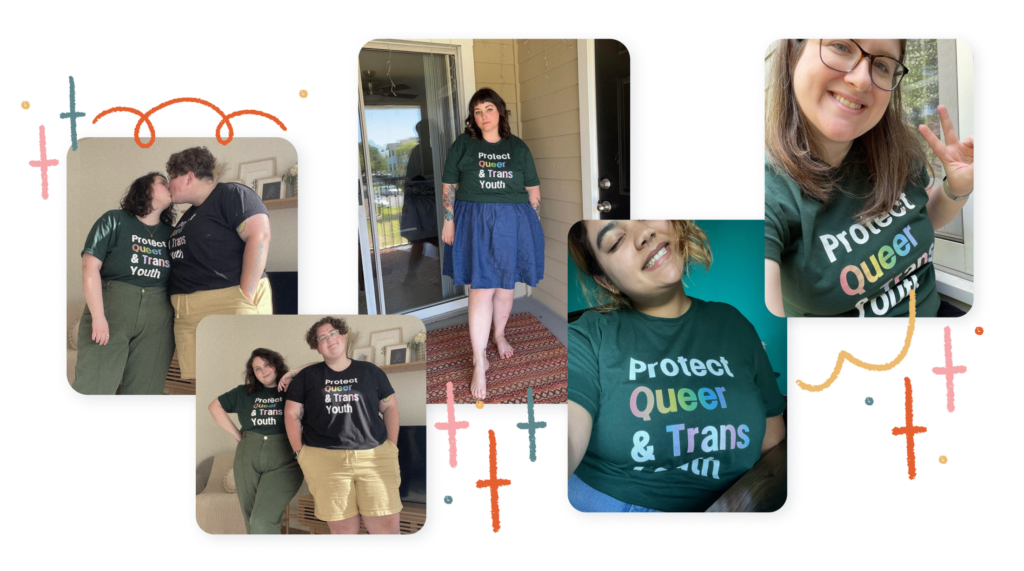 At the time this piece was written, the Protect Queer & Trans Youth campaign has raised over $900 for organizations and mutual funds supporting LGBTQ+ youth.
---

Be sure to follow Lauren and V on Instagram, check out Lauren's website, and take a look at the rest of their Bonfire campaigns in their online store.