Blake is a 7 year old boy who was born with a rare genetic disease called Fanconi anemia. He was recently in severe bone marrow failure and required a bone marrow transplant. A transplant meant spending 40+ days at Seattle Children's Hospital and then 2+ months away from home in the Ronald McDonald House. Along with being away from home, Blake went through so much more. Chemo, so many drugs, side effects and he lost his hair.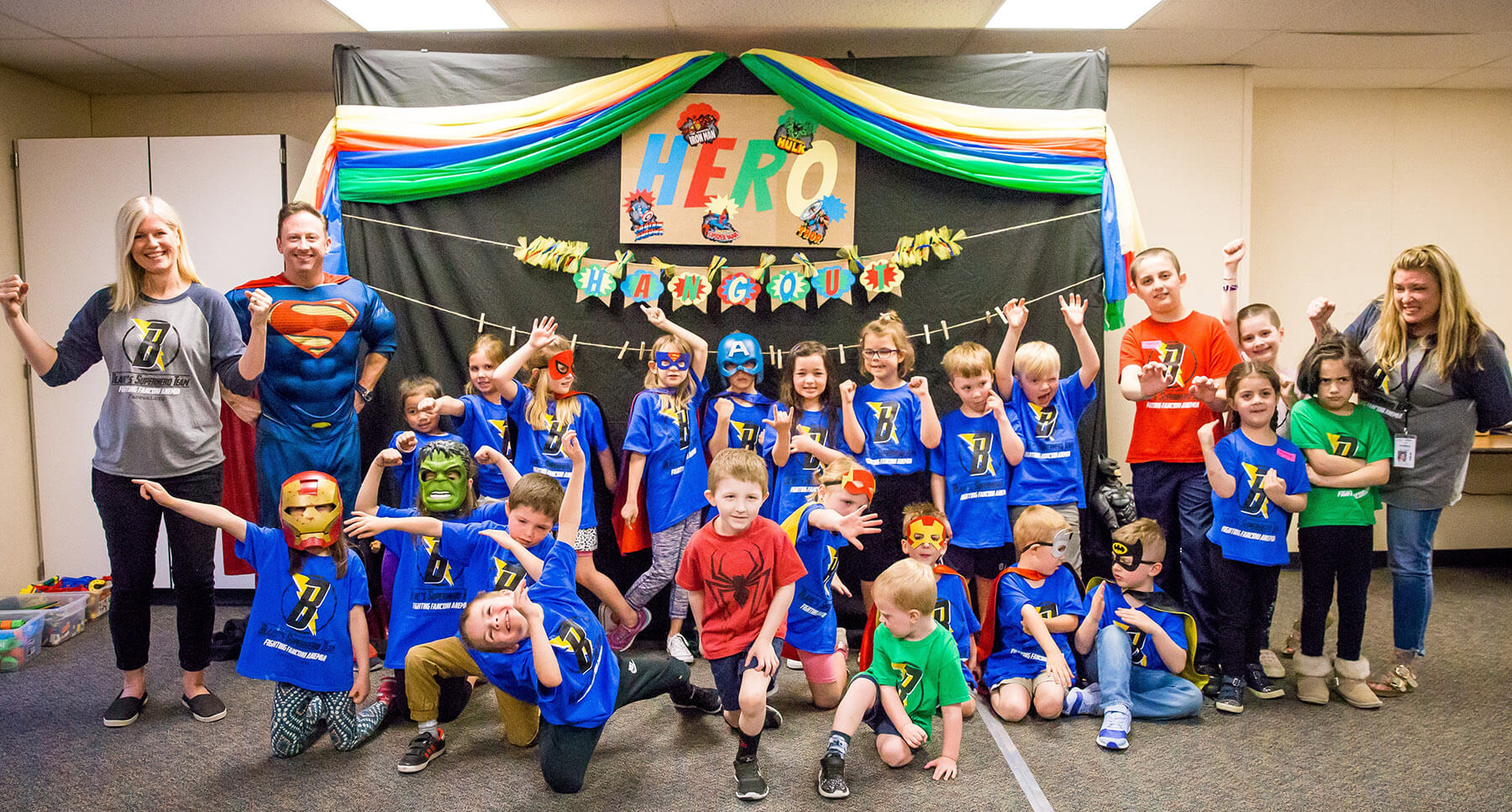 Blake would miss more than a year of school so his Elementary school and Kindergarten class gave him the biggest send off on his last day. The whole class wore Blake's shirt and they had a Superhero send off. Many family members, friends and members of the community also purchased Blake's Superhero Shirts.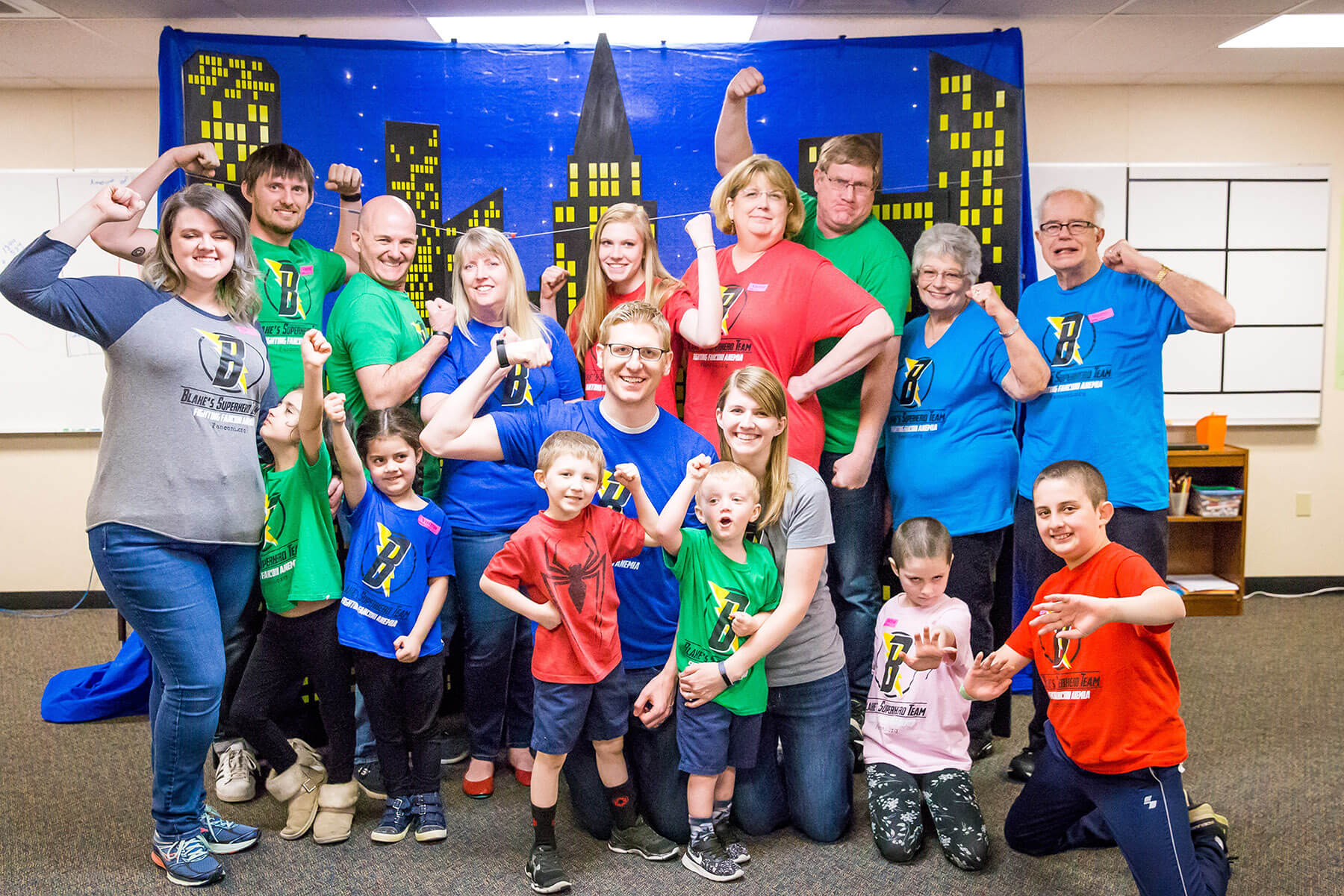 Blake is a Superhero and has a huge team to support him. We created Blake's Superhero Team shirt so that everyone could show Blake how much they care. Blake's journey with Fanconi anemia doesn't end with a bone marrow transplant. He still is at a huge risk of getting cancer at a young age and the life expectancy of a person with FA is just 33 years old. Our family lives life to the fullest every day and Blake is the bravest 7 year old we know.