BeeWorthy Farms, a pollinator friendly flower and herb farm in San Diego, CA, is run by three fierce female farmers and small business owners: Cathryn (she/her), Diana (she/her), and Onnalee (she/her).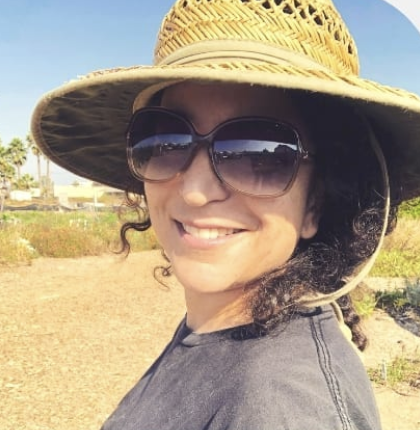 Here is BeeWorthy Farms' story, told by Diana, in her own words.
"BeeWorthy Farms is a small, women-owned flower and herb farm focused on bee-loving growing practices and community engagement. We are keen on exemplifying and promoting pollinator friendly farming and collaborate with farmers and growers who share our ethics and values.
BeeWorthy Farms blossomed as the convergent dream of three San Diego, California based women with a love of farming, the environment, and sustainable living. We thrived through the pandemic by sharing our dreams for BeeWorthy Farms, by building our brand, a business and marketing plan, searching for land, and leveraging our existing local agricultural and business relationships. We believe in sustainable agriculture and the power of local, small farms to support both farmers and the community. We also became certified organic this year, as growing happy and healthy flowers for both people and pollinators is our core value.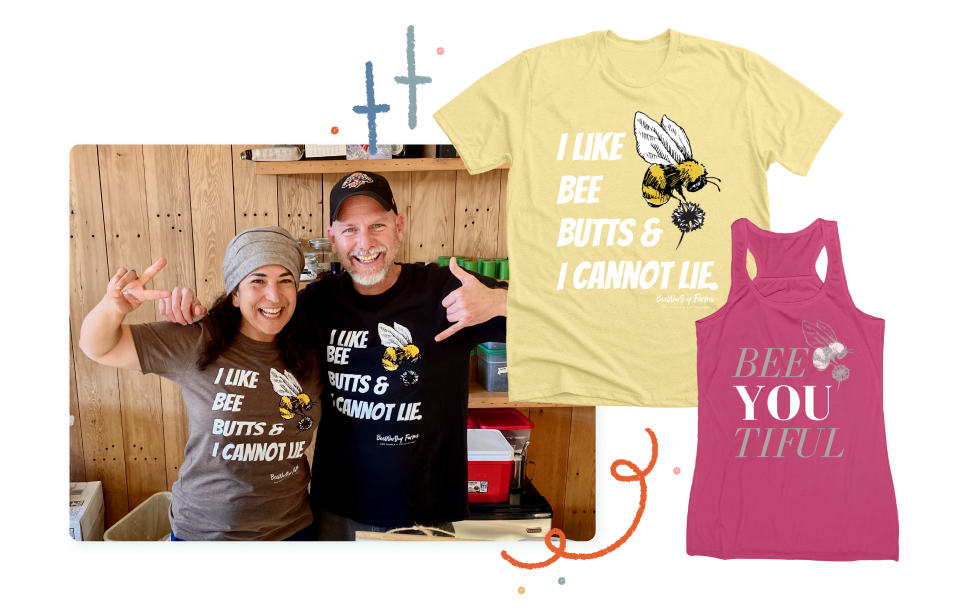 We love designing positive and cheeky bee-themed t-shirts and Bonfire has come to the rescue launching our support campaigns. We are too small a shop to manage inventory at this time and appreciate the service that Bonfire provides!
We made our first t-shirts on the Bonfire platform, and they are our most popular merchandise item! We especially love our "I like bee-butts and I cannot lie" t-shirt. We ask that anyone wearing one of our Bonfire t-shirts tags us on Instagram with #beeworthyhive, as we love to see who is supporting us by sporting our merch! Thank you, Bonfire, for making us such quality farm-wear!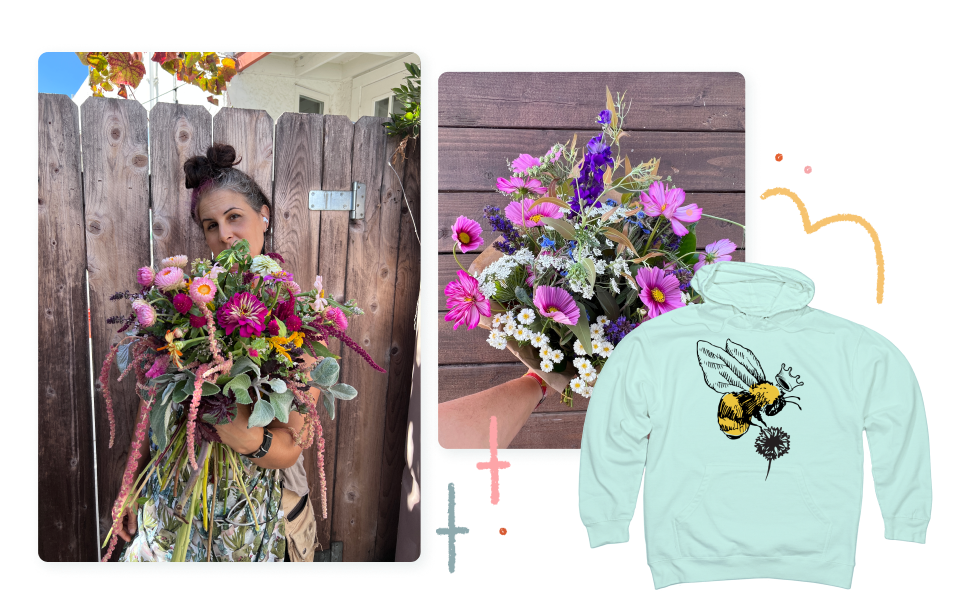 The future of BeeWorthy Farms is bright! Our mission is to promote the enjoyment of flowers and herbs for the benefit of people, pollinators, and the local environment. We hope that our customers will grow their appreciation for chemical free, organic flowers that are safe for people and protect the environment in which they were grown! As opportunities arise, we will be expanding our organic herb production for consumers and herbalists, offering floral and herbalist classes, and connecting people with nature through on farm activities.
Bee hives don't have more than one queen bee, but BeeWorthy Farms plans to have enough pollen to support all our local queen bees and their hives, from her bee-you-ti-ful owners to her bee-butt-lovin supporters and customers. We hope you enjoy wearing our bee shirts as much as we do!"