Anna Pillow (she/her) is the Executive Director of The Arts Center in Orange, an organization in Orange, VA that was founded on the belief that everyone should have access to art. From its humble beginnings, The Art Center has grown into a thriving creative hub. It's a place where artists and community members come together to learn, participate, collaborate, and enjoy art in diverse styles and ideologies.
To help fund their programs and ensure that art continues to happen in Orange, VA, The Arts Center launched the Support Art for All campaign on Bonfire. This campaign directs 100% of its proceeds towards fostering opportunities for artists to refine their skills, while also promoting human connections and celebrating the unifying power of art to break down barriers that often divide us.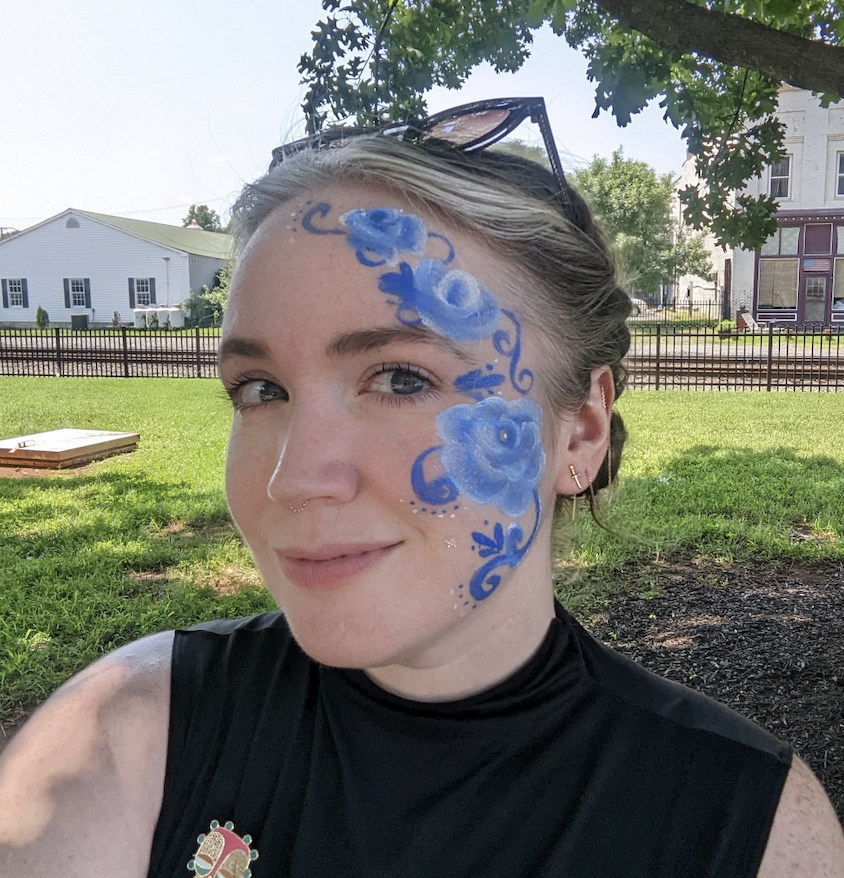 Here is their story – told by Anna, in her own words.
"I learned how to do ceramics at The Arts Center when I was a teenager—we still have the pottery wheel I learned on! When I heard they were looking for a new Executive Director, I immediately applied, interviewed, and got the job soon after, which meant moving from New York City back to my hometown in early 2020.
It was a big change, but one that means I get to give back to the community that helped set me on my own creative path. I love that I've been able to come back home, spend more time with my family, and share my passion for art with Orange, VA. A lot of people in rural communities don't have opportunities to experience art or visit museums, so my organization fills in the gap and provides those opportunities.
The Arts Center in Orange was founded 26 years ago by local artists and art lovers who believed that our community deserved access to art, art education, and a space to gather in creativity. From day one, our mission has been to increase the quality of life in our community, and we are really focused on that."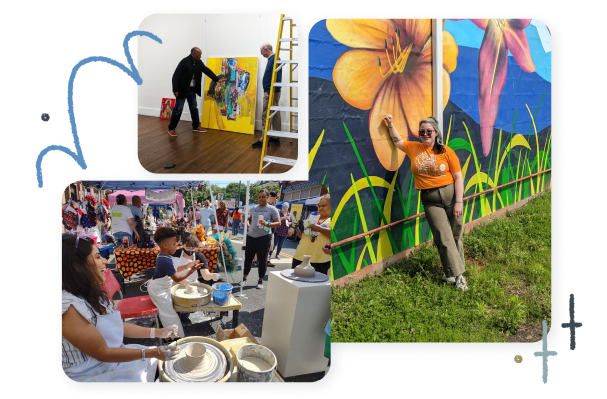 "Over the past year, we have completed some very public projects that got a lot of attention. As a result, we realized that we needed to share more about how we help art happen in our community (and beyond).
Creating with Bonfire just made sense. Now our supporters get to be cool people wearing cool shirts–all in support of The Arts Center in Orange!"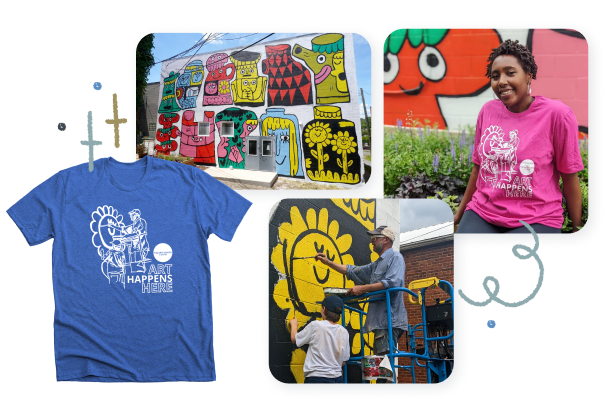 "The design is based off of a photo of Virginia-based artist Rick Nickel painting a mural on our building with the help of local youth. We wanted everyone who supported our campaign to have a part of the mural to take with them as a reminder that Art Happens Here!
As people have gotten their shirts, they've been coming in one by one to show them off! It has been a really great way to include our community in our work.
The campaign has really given our community a way to show and share their support. I'm seeing our shirts all around town and on social media—people are wearing them with pride, and engaging not just with us, but also with each other. The shirts have basically turned into a way for creative people to find each other. You can't judge a book by its cover, but maybe a cool shirt can help you find a new friend!"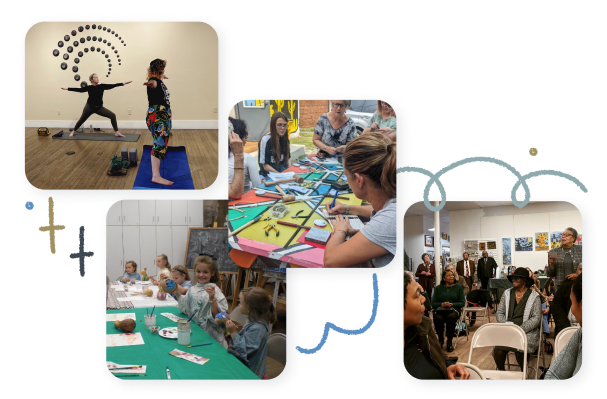 "Our campaign was so easy to set up, and we've had a great experience. It can sometimes feel like merchandise isn't an important part of the work we do, but it is so important to give your community ways to engage and participate in your organization. Some days that means volunteering for a few hours, and other days it means wearing your Arts Center shirt while you run errands. It all builds community!
My hope is that the organization can continue to grow. We occupy a historic building right on Main Street in town, and are working towards renovating the second floor so we can double our space—we're currently using about half of our 10,000 sq. ft building. There's so much room for growth and creativity, it is really inspiring."
---
Interested in learning more about The Arts Center in Orange?
Ready to raise funds for an organization you care about?
Launch an apparel fundraiser on Bonfire – it's 100% risk-free, easy to set up, and there's no inventory required.
Written by: Hayden Ireland / Content Specialist
Illustrated by: Madison Summers / Lead Marketing Designer