In September 2018, at the age of 33, Liz McCary was diagnosed with metastatic breast cancer at Prisma Health's Breast Center in Columbia, South Carolina.
Given her advanced diagnosis, she and her husband Luke sought out the best healthcare team and most promising treatment plan. After numerous discussions with oncologists across the Southeast, they determined that her best chance at a long life was to be treated by the experts at Duke Cancer Institute in Durham, North Carolina.
With the love, support and prayers of her family, friends and community, she completed 16 treatments of chemotherapy, 3 treatments of radiation, a bilateral mastectomy and an oophorectomy. Her tests now show NO EVIDENCE OF DISEASE (NED) in her body.
But her journey isn't over. Every three weeks she goes to Spartanburg Hematology and Oncology for infusions of Herceptin and Perjeta. She will continue until she completes 18 treatments to ensure all of the cancer cells are killed and remain dormant.
"This journey hasn't been easy but it has made me stronger, and for that I am grateful."

Liz McCary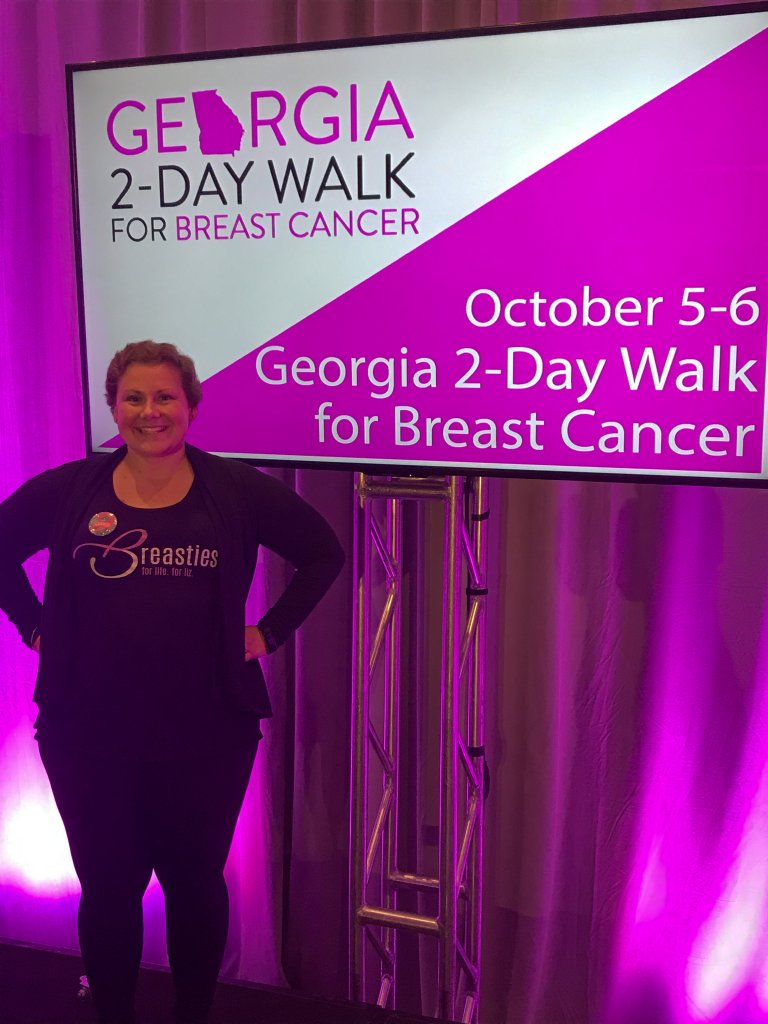 This October, she walked in three different breast cancer walks, one in South Carolina, one in Georgia and one in North Carolina. Her goal was to raise $7,500 in total for all three organizations. By using Bonfire for 3 separate campaigns and creating 3 powerful breast cancer t-shirt designs, she's raised $1,300 so far.