Stephanie Brown started a nonprofit organization in San Antonio called Restoration Closet. This nonprofit provides gently used business and casual clothes free of charge to women in need. They do this through the generous donations from other women who clean out their closets.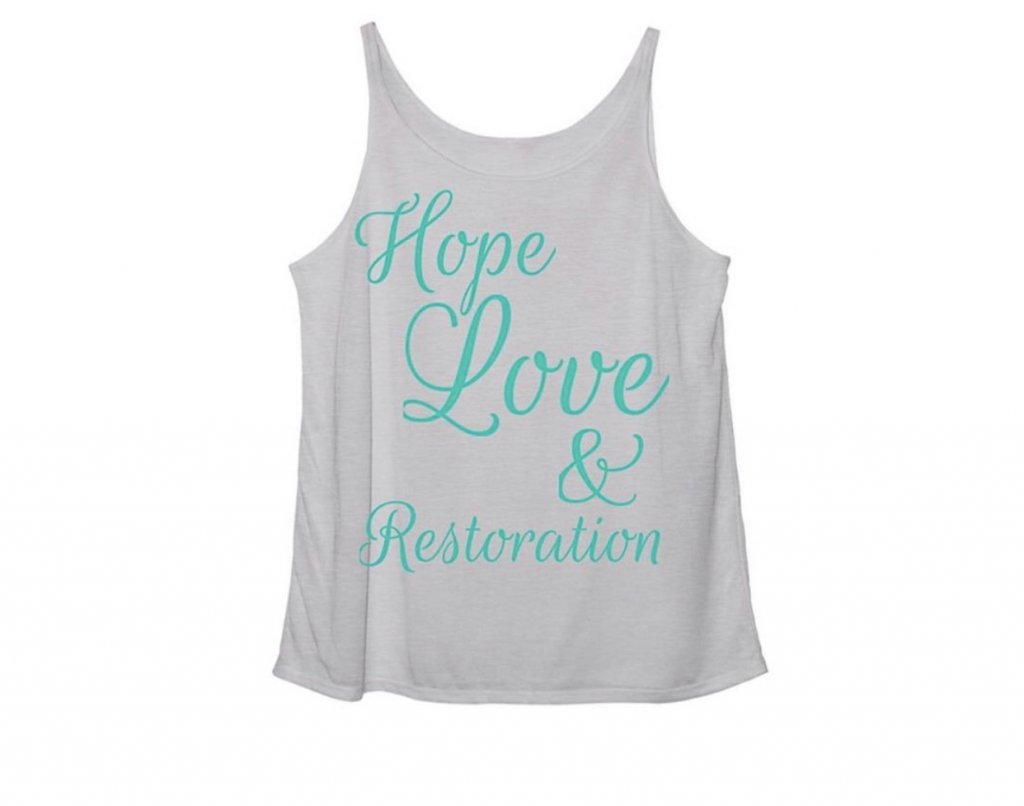 They have a whole team of volunteers who are committed to helping women in need. They also have an annual ladies retreat that helps build value in the women who attend.
Stephanie created this "Hope, Love, and Restoration" shirt Campaign to raise extra funds to help them keep the cost of this retreat low, so that it's accessible to more women in their community.